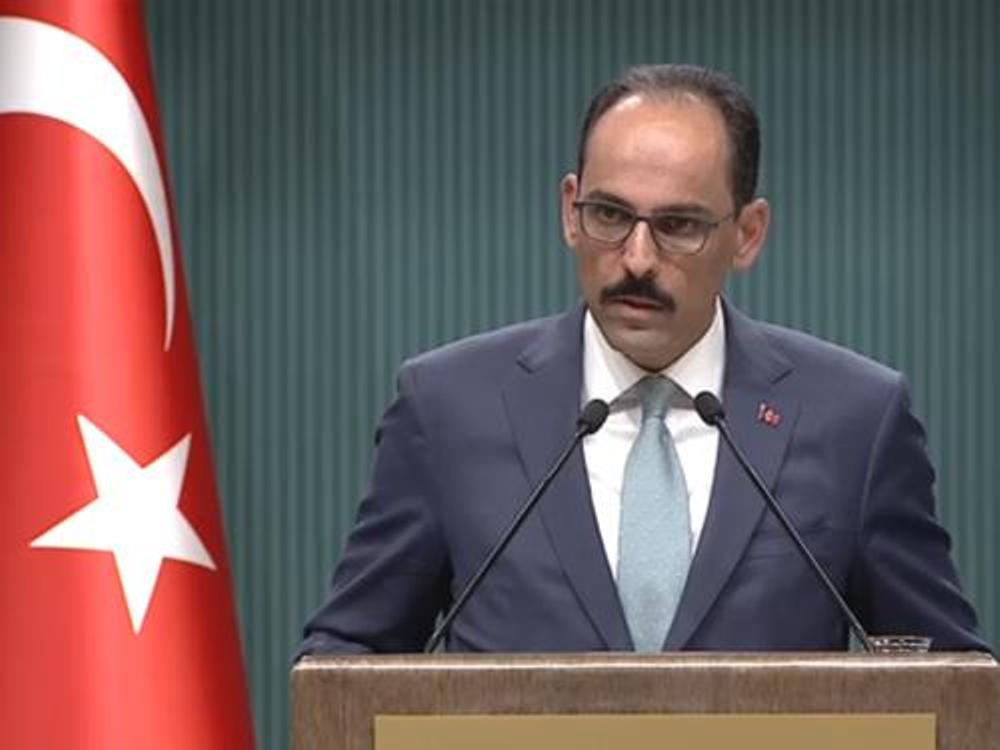 The controversy between France and Turkey is heating up, following French President Emmanuel Macron's statements against Turkey's anti-terrorist operation in northern Syria.
"Macron's words, in my ears, make no sense", Minister of Foreign Affairs Mevlut Cavusoglu said, adding that the French leader was "constantly accommodating" terrorists at the Elysee Palace in Paris.
Referring to German Chancellor Angela Merkel's statement about Ankara being a NATO ally, Cavusoglu urged Macron to stand by his allies.
Regarding Macron's comments that the NATO alliance has become "brain dead," Cavusoglu responded that the French president had caused anger to the NATO members as well, drawing criticism from everyone.
"Right now, there is a gap in Europe, and he is trying to exploit it and become the region's leader", Cavusoglu said, adding that by adopting such positions, Macron could never become Europe's leader.
Following Macron's comments, President spokesman Ibrahim Kalin stated that German Chancellor Angela Merkel had stressed that the French president was constantly dealing with "policy disruption".
"Macron keeps breaking one cup after another expecting to have tea", Kalin posted on Twitter.
Macron stated on Thursday that Turkey should not expect support from NATO allies for its anti-terrorist operation in northern Syria.
Turkey's ruling Justice and Development Party (AKP) also condemned Macron's statements, with spokesman Omer Celik noting: "Macron must first deal with the situation in his own country, which has conducted operations across Africa to protect its colonial interests by ignoring [international] law".
Mr. Celik also added: "Macron's words about Syria are nothing more than France's intention to rekindle its colonial past in Syria through fierce condemnations".
Regarding Macron's previous statements on NATO, Celik argued that Turkey's criticisms of the fight against terrorism are working towards Europe's "brain death".
Blaming NATO for France's poor political choices and growing lack of strategy is unfair to the long-standing alliance, Turkey's communications director said on Friday. "It's unfair to the French as well", Fahrettin Altun posted in English on Twitter.
"Each responsible Member State and its leaders must submit their proposals for reforms while working towards the common interest and security for all" he tweeted.
"We can transform this organization to meet the security challenges of our time", Altun commented.
He also added that during each summit of NATO leaders, Turkey makes proposals and invites its colleagues to understand Turkey's concerns about its national security.
"Turkey has been a key member of the NATO alliance and has played a decisive role from the beginning", Altun wrote.
"As a dedicated member, while continuing to fulfill our duties for the alliance, we will seek to improve NATO's effectiveness and relevance", he added.
"The strength and effectiveness of the transatlantic alliance is crucial to the collective security and prosperity of its Member States" he went on to say.
Like any other international organization, NATO is need of reforms and revisions over time. It is the responsibility of the NATO members to guide this process", Altun concluded. /ibna