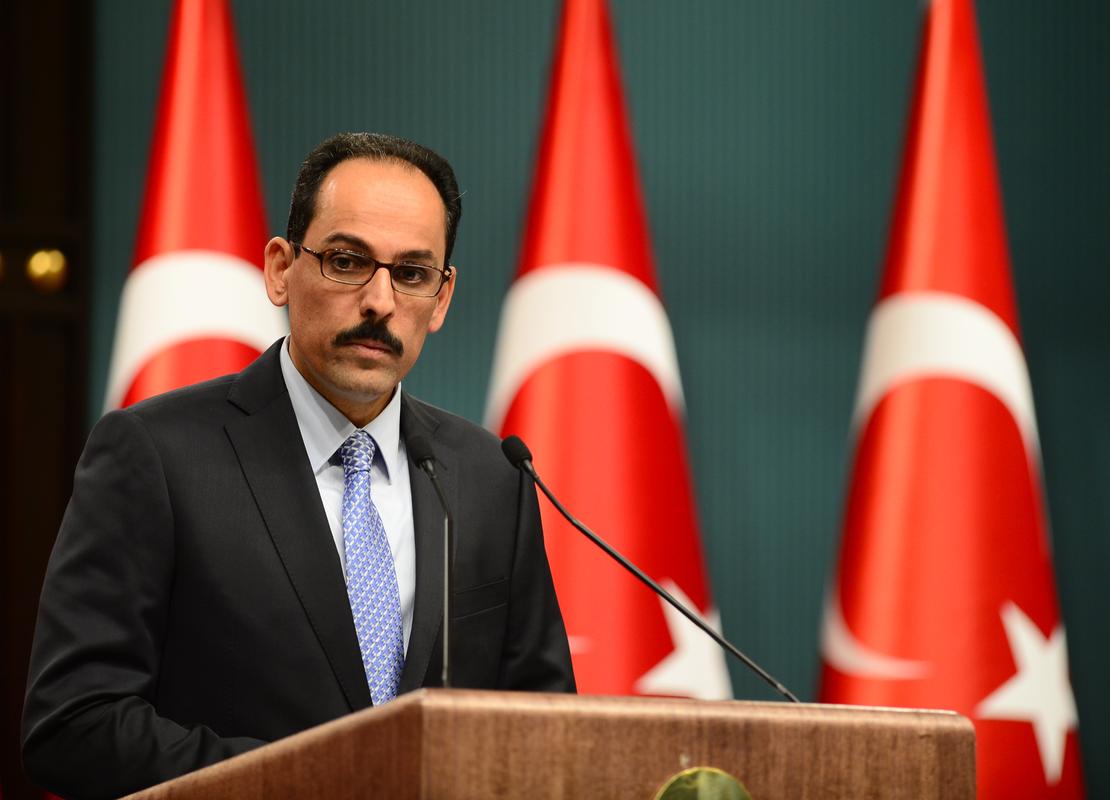 Any plan that excludes Turkey from the Eastern Mediterranean is impossible and Turkey will not backtrack from the steps needed to support the Libyan government and its people, a spokesman for the Turkish Presidency said on Tuesday.
"Turkey will continue to support the legitimate, internationally recognized government of Libya and will not abandon the people of Libya", Ibrahim Kalin told reporters after a cabinet meeting in the presidential palace.
Regarding Russia's support for Libyan commander Khalifa Haftar – who leads his forces against the Government of National Accord – Kalin stressed that this does not contribute to the country's peace.
Regarding the ongoing assaults of Assad and Russian forces in Idlib, in northern Syria – which is supposed to be under a ceasefire – Kalin said Turkey expects these attacks to be stopped as soon as possible with a new ceasefire.
Turkey and Russia had agreed last September to turn Idlib into a de-escalation zone, in which attacks have been explicitly banned. Since then, more than 1,300 civilians have been killed in attacks by the regime and Russian forces in the de-escalation zone as ceasefire continues to be violated. More than a million Syrians have moved near the Turkish border after the intense fighting.
Ibrahim Kalin also said that Turkey would resist any move to its borders if this is due to US or Russian relations with the YPG/PKK terrorists./ibna