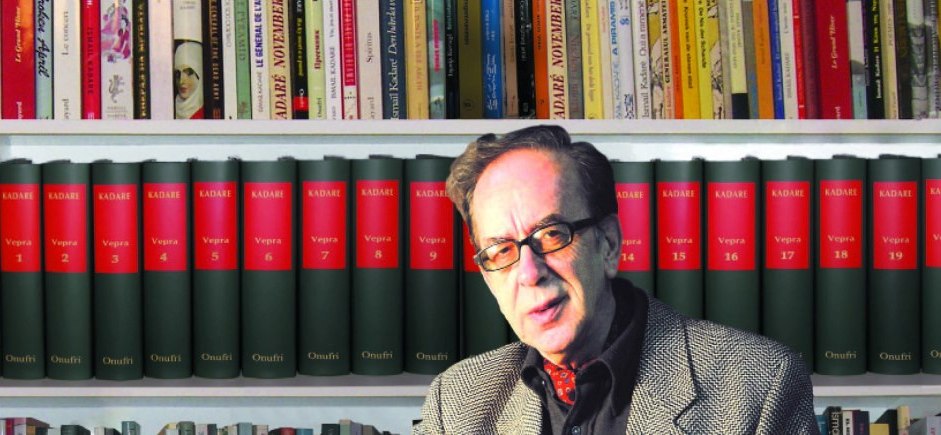 Tirana, June 4, 2014/Independent Balkan News Agency
A jury comprised of the best 15 bookshops in Holland, has selected a list of 20 novels, translated into Dutch from 12 different languages and published last year.
This list will produce the winner of the 2014 European Award on Literature, which Holland will give for the best foreign novel.
The jury has narrowed down the list of writers that compete for the 2014 European Award on Literature to five. This award will be given in Amsterdam on September 7 of this year.
The jury is comprised of the professor of the University of Amsterdam, Alexander Rinnooy Kan; writer Chris Taan Weijts; assistant professor of the University of Amsterdam, Eric Metz and librarians Joost Baars and Karien Hilbers.
Today (Wednesday), this jury has announced the short list of five writers, from five different languages: Spanish, German, French, Polish and Albanian.
This is the short list:
-"E Penguara", Ismail Kadare, translated from Albania by Roel Schuyt (Publisher: Van Gennep)
-The flight BY Jesus Carrasco, translated from Spanish by Arie van der Wal (Publisher: Meulenhoff)
-The sermon of the fall of Rome of Jerome Ferrari, translated from French by Jan Pieter van der Star and Reintje Ghoos (Publisher: The Busy Bee)
-Fuck America by Edgar Hilsenrath, translated from German by Elly Schippers (Publisher: Anthos)
-"Pale Niko" by  Tomek Tryzna, translated from Polish by Karol Lesman (Publisher: De Geus)
This is the fourth edition of the European Award on Literature. This award has a monetary value of 10 thousand Euros for the writer and 5 thousand Euros for the translator of the winning book.
European Award on Literature is an incentive of the Dutch Foundation for Literature, of the academic and cultural center, of bookshops De Groene Amsterdammer and Athenaeum and is financially supported by the Dutch Foundation for Literature and Lira Fund. /ibna/