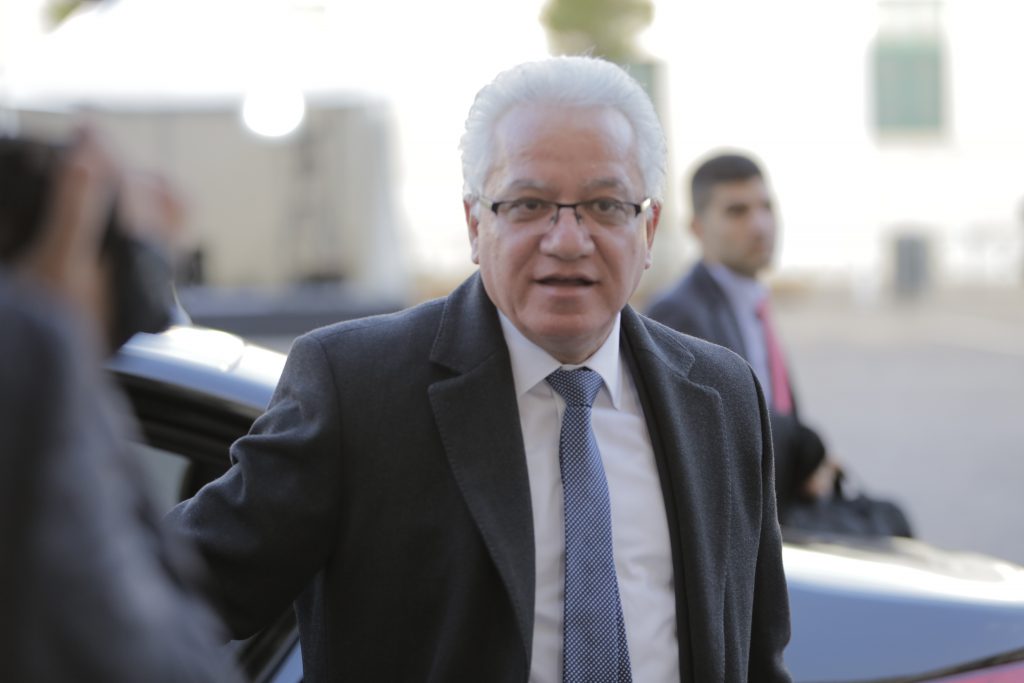 The Minister of Justice and Public Order, Mr Ionas Nicolaou, participated in the EU Justice and Home Affairs Council, which was held on Monday, March 27, in Brussels. During the works of the Council, the British Secretary of State for Justice, inter alia, briefed her counterparts on the terrorist attack happened last week in London and explained that the "lone-wolf" attack is a new type of terrorist attack, which is increasing in number and is performed by people who have been recruited in the past and now are returning back to the European soil as radicals. This incident, the British Secretary of State noted, manifest the danger posed by returning foreign fighters to EU member states from Syria, following the collapse of the Islamic state and the need for taking measures in order to control the activity of "lone-wolves".
In this framework, she presented the measures taken by the authorities of the United Kingdom in response to the issue and stressed on the need for member states to introduce additional measures, including effective controls at airports to identify such fighters and the implementation of appropriate de-radicalization and rehabilitation programs for the returnees' fighters in the local communities.
Cyprus is among the countries participating in the implementation of measures for effective controls at the airports, as well as in the implementation of de-radicalization programs in accordance with strategic action plans.
Further, the Council exchanged views on asylum and migration policy, focusing on the return policy, one of the key pillars of the EU overall migration policy, following a Commission communication on a more effective return policy, and a Commission recommendation on making returns more effective when implementing the Directive 2008/115/EC. Moreover, Ministers exchanged views on best practices that minimize the repatriation obstacles and discussed targeted actions on the issue.
On his part, the Minister of Justice and Public Order, Mr Ionas Nicolaou, his intervention, said that Cyprus welcomes the implementation of the Malta declaration. "Cyprus fully supports the need for an immediate action so to strengthen the EU return policy, mainly through strengthening cooperation with third key-countries in all areas, which promote effective migration management. The agreements and cooperation with third countries in general, should be applied without discrimination to all the member states; and Turkey does not apply the readmission agreement with Cyprus", Minister Nicolaou said./IBNA
Photo: pio.gov.cy