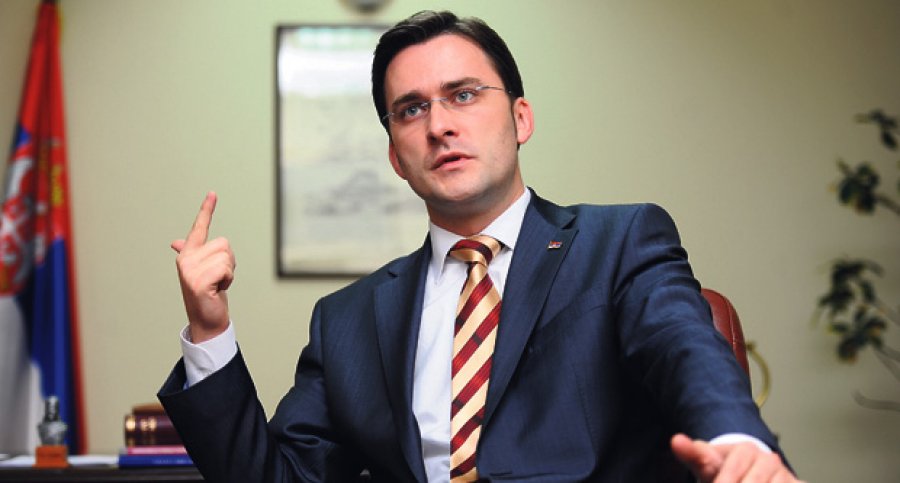 By Miloš Mitrović – Belgrade
Nikola Selakovic, Serbian justice minister, has not approved pardon request of the former State Security chief Radomir Marković who has been sentenced to 40 years in prison. However, legal experts say that Selaković's opinion is not obligatory for the Serbian president Tomislav Nikolić who may decide on Marković's request.
Marković is in jail since 2001 when he was found guilty for the execution of the former Serbian president Ivan Stambolić and for the murders of four members of Serbian Renewal Movement (SPO). Stambolić and SPO were strongly opposed to authoritarian regime of the late president Slobodan Milošević. All executions have been conducted in 2000.
Earlier this week Marković claimed that he would reveal 15 secret files of the politicians and other prominent persons that opposed Milošević's regime. He said this while talking to members of the commission which is in charge for investigations over journalists assassinations. Serbian media recently reported that Marković may be responsible for the murder of Slavko Ćuruvija, journalist and owner of the late daily "Dnevni Telegraf". Ćuruvija was killed in 1999.
Special prosecutor demanded form Security Information Agency (BIA) to check whether the alleged 15 secret files had been taken away from its compounds and to bring them back if so.
Justice Minister Selaković stressed that he shares the recommendation of the court with regard to Marković's pardon appeal. "The recommendation was negative… I took into account the details of the sentence", Selaković said explaining that Marković has been sentenced for serious crimes which affect public opinion and "general conscious" in Serbia.
Nevertheless, professor Milan Škulić, legal expert, says that recommendations with regard to Marković's pardon appeal can make "nothing but ethical impression on president". "Formally, these recommendations are not obligatory for the president; but basically, president takes them into consideration".
Commission which is in charge for pardon appeals authorized its president Oliver Antić to talk with Marković. Antić is also president Nikolić's legal adviser. Antić recently revealed that he had visited Marković three months ago; former State Security Chief, according to Antić, has complained that "mistake has been made in his case".
"He claimed that he could not have been sentenced to 40 years in prison because the highest sentence for the crimes he was accused was 15 years. However, I have explained him that commission for pardon appeals cannot decide on these issues and that he should complain to both the prosecutor and Supreme court", Antić said.