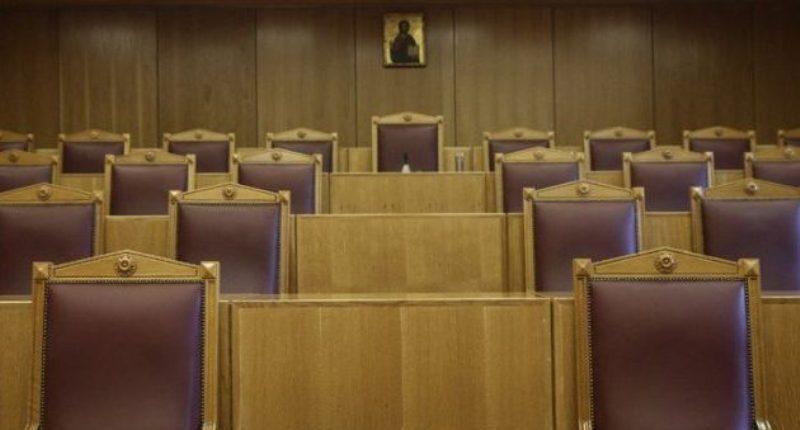 Minister of Justice Michalis Kalogirou has sent a letter to Kyriakos Mitsotakis in an attempt to form a consensus on the choice of the leadership of the Supreme Courts of the country.
It should be noted that the issue of the appointment of the next president and prosecutor of Supreme Court and the three vice-presidents of the Council of State has provoked intense political controversy following the outcome of the European elections and the announcement of early general elections.
In particular, New Democracy has called on the government to "freeze" the process by stressing that it can not make binding decisions and that it should be completed by the government that will emerge after the July elections. In order to strengthen its argument, the main opposition poses legal and constitutional objections.
The government notes that at the Conference of Presidents the election for the president and prosecutor of the Supreme Court has passed and has been approved. Besides, no constitutional issue arises, since, as defined by the relevant law, the process of selecting the leadership of the Justice is not interrupted by the election process, nor, a fortiori, by their announcement. Furthermore, they emphasize that ND, with its attitude is attempting to manipulate Justice, with the government spokesman attributing this to the open corruption cases.
As the government says, the law stipulates that the process should be completed by the end of June. Therefore, the Minister of Justice addresses the President of New Democracy invoking observance of constitutional legitimacy and parliamentary order. He also points out that the pending election of the next president and prosecutor of Supreme Court and three vice-presidents of the Council of State should be completed after an agreement with the main opposition, in order to send "a strong message of consensus in our respect for the independent Justice".
Officials of the main opposition are demanding the President of the Republic to express his view on the matter, who, according to sources in the presidency, "has not made any intervention in any direction". At the same time, with its announcement, the Prosecutors' Association calls on the Media and politicians "to stop attacking Justice and its legitimacy for political ends", while expressing support to any choice for the leadership of the supreme courts that would ensure the wider democratic legitimation and political consensus".
The Main Opposition Justice Home Secretary replied to the letter from the competent minister, stating that ND could not agree to a blatantly unconstitutional procedure.
"Even if there is a bipartisan consensus, the Constitution and the law do not allow such a decision to be taken in a pre-election period", the letter said./ibna