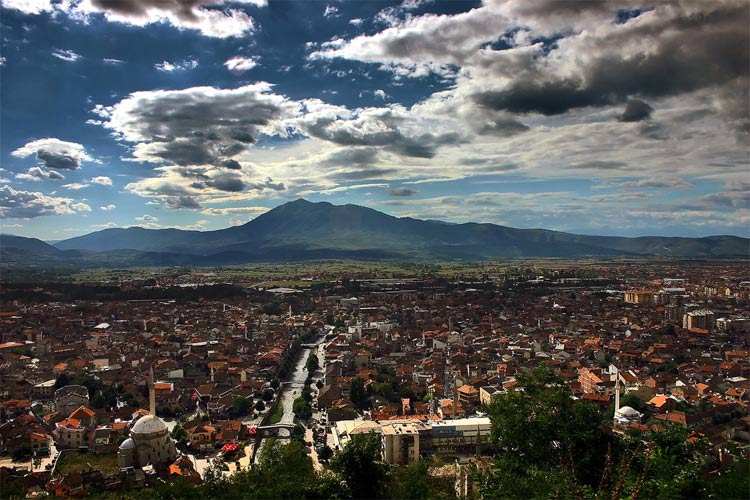 By Milos Mitrovic – Belgrade
The international protectorate over the Kosovo and Metohija, as well as NATO presence in the province and the recent Brussels negotiations at the top level brought neither justice nor the resolution of the problems in Kosovo, the Serbian Orthodox Church (SPC) Assembly concluded at its final session on Tuesday. The SPC Assembly, which is the highest authority of the Serbian Church, begun on May 21st.
"After the orthodox sanctities had been crashed or desecrated, the hundreds of thousands of Serbs expelled, and the human organs transformed into the subject of trade, the Serbs in Kosovo became subdued to the violence of somewhat lower extent", SPC Assembly stated. "Barbarian destroying the tombstones, murders, attacks on the private property, ghettoization, and everyday threats are the kind of a softened terror", the Assembly explained.   The Church expressed its disbelief that both the European Union and NATO would improve the position of the Serbs in Kosovo.
The Church recalled that Serbian Deputy Prime Minister Aleksandar Vucic visited the Assembly officially. The purpose of the visit was to introduce the efforts of the Serbian Government regarding Kosovo to the Church, the Assembly specified. SPC has strongly opposed the Brussels agreement about the normalization of the relations between Belgrade and Pristina.
The discussion between Vucic and SPC officials was thorough and honest with mutual understanding and good will, the Assembly stated.
"Despite the differences regarding the specific issues, the Church and Serbian government are united and concordant about some crucial positions which concern the future of the Serbian people in Kosovo and Metohija ", the Assembly stressed and added that the orthodox sanctities in Kosovo should be preserved, as well as the integrity of Serbia over the province. The Assembly reiterated its rejection of any kind of either direct or indirect recognition of the Kosovo's independence.
In the course of its final session Assembly also supported the abortion initiative proposed by the physicians which are at the same time SPC followers. According to the initiative, the abortion should become illegal, with the exception of those which are suggested for medical reasons.
"The infanticide causes the loss of the population of one middle ranged town in Serbia, what is the consequence of deep moral failure, the overwhelming crisis of the family as well as the deficiency of true faith in God by many even though the majority of our people considers themselves to be believers; and they are the believers in one elementary sense ", the SPC Assembly concluded.