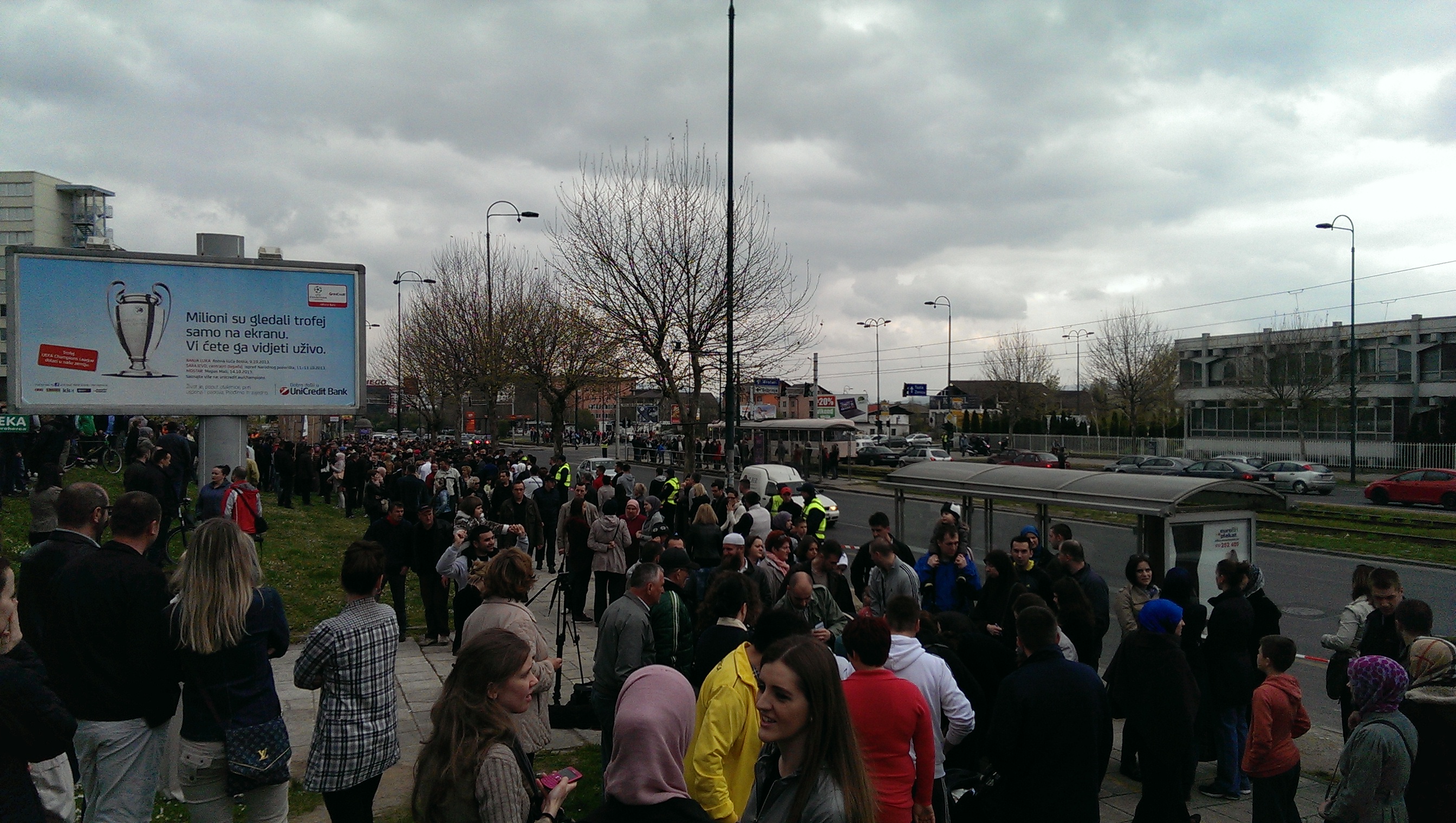 By Maja Tuljkovic – Sarajevo
At the crossroads in Sarajevo in the neighborhood of Nedžarići on 1 April, HavaŠljivić-Dovadžija was killed by driver Semir Rastoder as she was crossing the street. She is the mother of two children. The day after this tragic event, Semir was released from police custody, despite the fact that surveillance cameras show the driver going through a red light and hitting Hava.
Public alarm in the capital of B&H has not subsided over this, and citizens held a protest in order to show their contempt over the fact that the driver was let go. More than 2.00 citizens of Sarajevo protested, and also expressed their concern that there has been an increase in the number of pedestrian deaths on the streets of Sarajevo.
Friends of the family of Dovadžija were shocked when they learned that the driver who killed her was let go, and so they decided to take matters into their own hands. They launched a Facebook group (Stop the terror on citizens of Sarajevo! Justice for Hava and others!) with the aim to raise public awareness to stand up against injustice. This tragic and sad event on the streets of Sarajevo led to grief, anger of citizens and the bitter reluctance of the police and prosecutors. They emphasized that the release of these types of offenders is a mockery of the rule of law, and above all the families of those who lost their lives on the streets of B&H.
With this gathering, citizens remembered Denis Mrnjavac, MagdijaDizdarević, Amar Mistrić, and other innocent victims. During the protests, citizens highlighted five demands, sent to the competent institutions: to have the suspect immediately detained, and after proving responsibility, to impose the most severe punishment, without any mitigating circumstances; for judicial authorities, police, prosecutor and court to start doing their jobs professionally, to exercise their powers and contribute to improving traffic safety and to immediately prosecute those who are responsible; to increase the number of police officers on the field, introduce video surveillance in police vehicles, and at all major intersections, and to provide police officers near schools and pedestrian zones; to make changes to regulations on automobile accidents, so as to abolish the discount on insurance of multiple offenders of traffic violations.
The nonprofit organization AKOS (Association for Culture, Education and Sport), friends and family of 27-year-old HavaŠljivić-Dovadžija organized the signing of a petition during the protests, in which they demanded greater protection of citizens in traffic. In the next few days, citizens of Sarajevo will have the chance to sign the petition in support of demands for clarification of the circumstances surrounding the death of Hava. People can also sign the petition online.