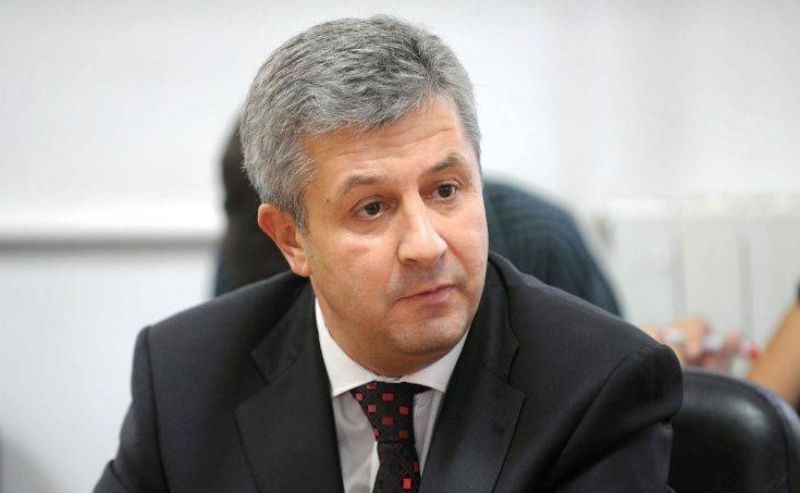 Justice Minister says he won't give up the idea of draft emergency ordinances on pardon and criminal codes' amendment, revealing they will be promoted by organic laws in Parliament, by emergency ordinance or by assuming the responsibility.
At the end of the public debate held at the Justice Ministry's office, minister Florin Iordache said he would amend the two drafts, but until their texts were concluded, he could not tell what recommendation he would present to the Government, if they are going to be adopted by emergency ordinancem, by organic law or by assuming responsibility in Parliament.
"I asked the attendees, many were saying the ordinances should be debated in Parliament, but debate is also when the Government assumes responsibility. It's also called debate when amendments are filed and the Government adopts them or not. Until the drafts are not concluded, I cannot say what the recommendation will be. I'll have a discussion with the premier and I will let you know. I will present coherent drafts to the Gov't that will observe the public consultation," Florin Iordache stated.
"Following the public debate, the majority stances on pardon law and the other topics, I clearly state that an organic law is envisaged to be tabled in Parliament," the minister had implied earlier, during a dialogue with a journalist.
The minister also said that the draft emergency ordinances regarding pardon and the amendments of the Criminal Code and the Criminal Procedure Code would be in accordance with the observations and the public consultations.
"We are talking about a draft law on pardon. (…) I want to tell you from the start that neither rapists, nor murderers nor the ones charged with acts of corruption, nor recidivists will benefit from it (pardon — e.n.) and the main condition that we imposed is to recover the damage. The second bill is the one that will align the Court's decisions with the Criminal Code," Iordache explained, referring to the fact that the Constitutional Court ruled as unconstitutional another six articles of the Criminal Code and the Criminal Procedure Code.
One of the attendees at the debate asked the Justice minister if any politician is to benefit of the pardon bill. "Will any political man in Romania benefit of this ordinance?". "No", minister Iordache replied.
About 200 people attend the public debate that is under way at the Justice Ministry's HQs on Monday, to tackle the two controversial drafts./IBNA
Source: romaniajournal.ro