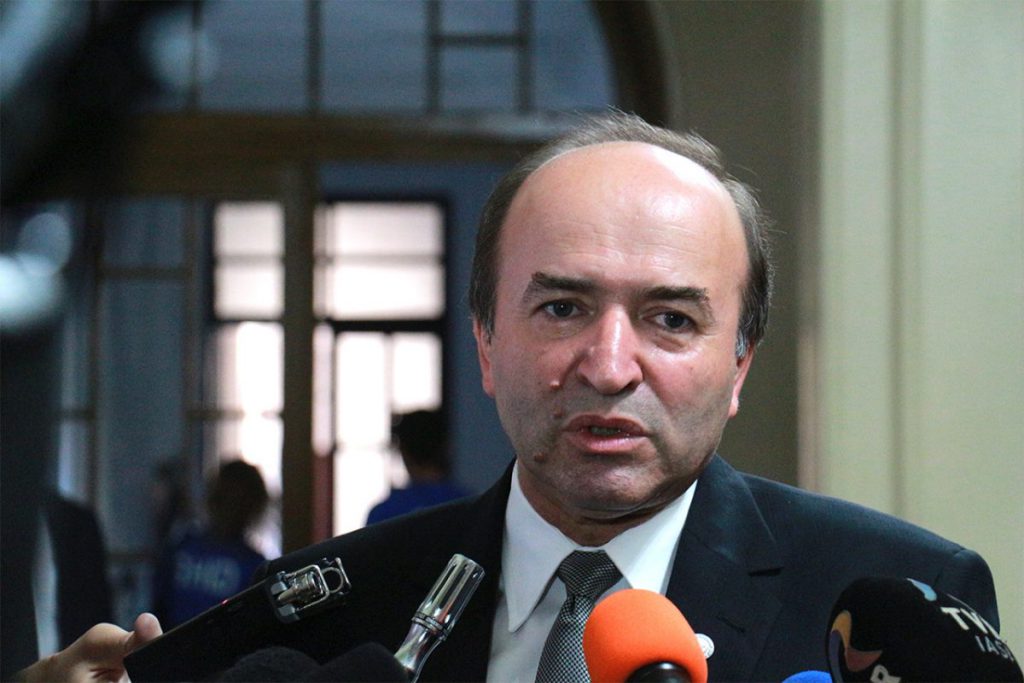 The Committee on Civil Liberties, Justice and Home Affairs (LIBE) in the European Parliament debated on Wednesday the situation of democracy and judiciary in Romania.
Attending the debate, Romanian Justice minister Tudorel Toader said that the GEO 13 (editor note: that prompted wide street protests in Romania), "was not inwardly a problem", but that the real problem was in fact that it "has been adopted around 10, 11 in the night, which is not natural".
Justice minister stated that the Government could have let the GEO 13 come into force immediately, instead of granting a 10-day deadline."
"The GEO 13 also had its bad elements, but it meant to put the abuse of office in compliance with the Constitutional Court's decision," Toader argued.
He pointed out that the GEO 13 has also generated something that is more important for the rule of law evolutions: the fact that the National Anti-corruption Directorate investigated the ministers for drafting the emergency ordinance."
"Romania's Constitutional Court gave a ruling saying that the prosecutor doesn't have the authority to criminally prosecute ministers who have the freedom of deciding when and how they should adopt a regulatory document. It's important the CCR has stated for the future that prosecutors cannot investigate ministers for regulatory documents. Every power, every authority must stay in its constitutional channel," the Romanian justice minister said, while informing there is an ongoing draft bill to put in compliance all laws with the CCR decisions.
As for the pardon issue, minister Toader told MEPs that it is not "the miracle solution to solve the prison overcrowding issue now and in the future," while revealing there are 27,234 inmates in the Romanian penitentiaries at present.
He reminded that he had asked in the Romanian Parliament on Tuesday for the pardon bill's delay so that the Government could come up with complementary actions.
On the other side, Romanian philosopher and writer Gabriel Liiceanu told LIBE that the main purpose of the controversial GEO 13 was to help officials prosecuted or convicted for corruption escape jail.
"Starting 2000, along with the Social Democrat Government led by Adrian Nastase, a prime minister sentenced for corruption, corruption has become systemic and professional in Romania (….) The PSD-ALDE ruling kicked off by a head on attack against justice. The Emergency Ordinance adopted by the Government on the night of January 31 was meant to decriminalize grift offenses and get the criminally prosecuted off the law's rigors, first of all, the two party chairmen leading the coalition. This is where we stand and this is the truth," Liiceanu said.
He opined that the PSD chair Liviu Dragnea and his party and coalition fellows "will not stop short of anything in order to get off prison and save their fortunes". "The number one target of these people are the Prosecutor General and the National Anti-corruption directorate," Liiceanu added.
In retort to Liiceanu's statements, PSD chairman Liviu Dragnea sent a letter for the LIBE committee chairman, Claude Moraes, several hours after the committee held a debate on the democracy and justice system in Romania. In the letter, Dragnea accused Gabriel Liiceanu that he has made a total false statement against him. The SocDel leader claims that "in all his public statements on the GEO topic he has never made any suggestion saying that the anti-corruption chief prosecutors should be sacked"./IBNA
Source: romaniajournal.ro