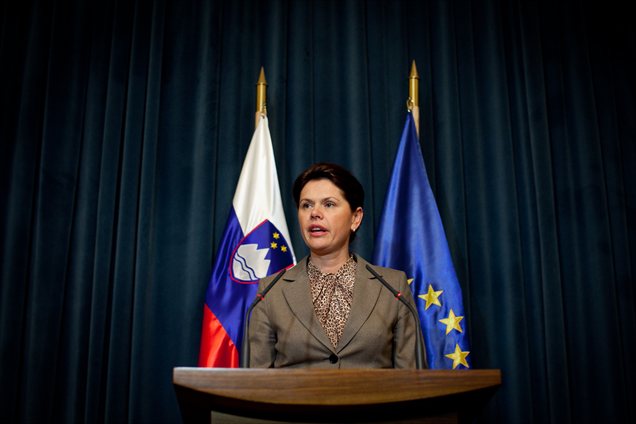 Review Hari Stefanatos
Starting Tuesday, EU Commission President Jean-Claude Junker will start interviewing commissioner nominees from EU member states, and has called outgoing Prime Minister Alenka Bratusek for an interview.
It is not clear how long the process will take, since Belgium has not nominated a candidate yet, while Slovenia has submitted three candidates, who apart from Bratusek are outgoing Foreign Minister Karl Erjavec and MEP Tanja Fajon of the Social Democrats (SD).
When Junker was asked how he will proceed with countries that have submitted more than one nomination, he said in the case of Slovenia he will interview Alenka Bratusek.
He also said that the assignment of portfolios will come after the interview of the nominees are over.
Hearings of commissioner nominees in the European Parliament are planned for September 22-30 and if any of the candidates does not fit the bill, a second round of hearings will be planned for October 13-15.
The European Parliament is to take a vote on the new line-up at the plenary session on October 20-23.
(Source: Sloveniatimes)