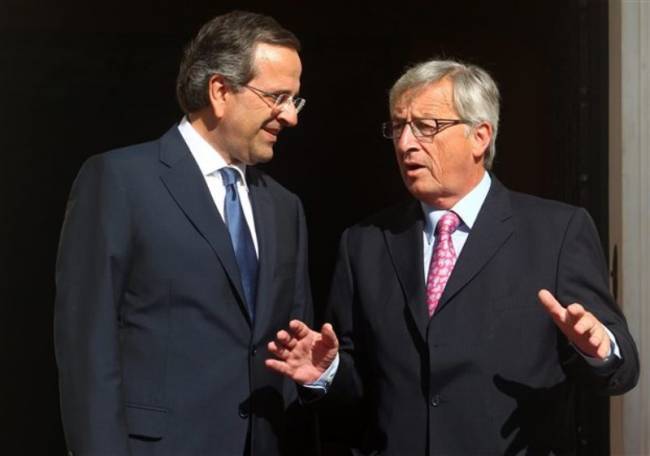 By Spiros Sideris – Athens
With a particularly warm message to Greece and its Prime Minister, Antonis Samaras, foretells his visit to Athens the newly elected president of the European Commission, Jean-Claude Juncker.
In the relevant press release of the European Commission it is underlined that Mr Juncker chose Greece to make his first visit as Commissioner to a Member State of the EU.
Calling the Greek Prime Minister "friend and colleague", Mr. Juncker announced that he will present the priorities of his presidency from Athens, regarding employment, development and investment, and sends a message of hope, optimism and recognition of the efforts of the Greek people and the Greek government.
Samaras will meet with Mr Juncker on Monday, August 4, at 12:00, at the Maximos Mansion. Immediately after the meeting the two leaders will make joint statements to the press and then the Prime Minister will host a luncheon in honor of the President of the European Commission, which will also attend the new Greek Commissioner of the European Union, Dimitris Avramopoulos.