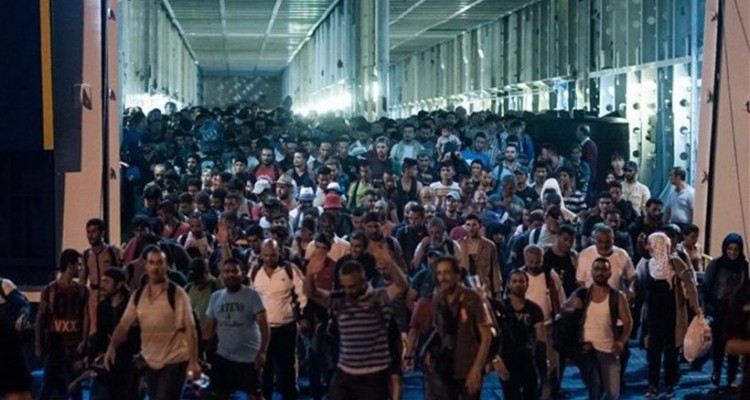 Strasbourg, January 19, 2016/Independent Balkan News Agency
By Manolis Kostidis
Tusk: "If we don't act fast in two months Shengen will collapse"
In the discussion of the European Parliament session in Strasbourg on migration issues and terrorism, European Commission president, Jean-Claude Juncker, expressed the need to maintain the Schengen zone in the EU and said that "the free movement of citizens should remain… 26 million people go from one country to another for business purposes and an abolition of Schengen will have an impact on transport, trade", Juncker pointed out.
The Commission President said that "Turkey has made the first positive steps in the joint action plan that has been agreed. More steps need to be made however, such as the need to reduce the flow of refugees".
Juncker referred to the possibility of a Brexit and said he wants an agreement as "the EU is stronger with Great Britain, while Britain is also stronger with the EU".
The European Council President Donald Tusk, however, stressed that the EU at its disposal only two months to put the refugee flow under control, "otherwise the Schengen zone will collapse", he said.
Tusk warned that the European Union will fail as a political project "if it fails to exercise the necessary control of its external borders".
The team leader of the European People's Party, Manfred Weber, expressed his reservations about the future of Schengen. "If the numbers do not stabilize, there may be developments in the Schengen system as this would come under pressure. This issue is not only greek. There must be a distinction between refugees in need of international protection and economic migrants". He expressed also the view that in Germany, from the 1.1 million people who have entered the country, only 40% are Syrians. He said those migrants who arrive from countries such as Morocco and Egypt must be send back to their countries and not become accepted by the EU countries.
The former Prime Minister of Belgium, of the Alliance of Liberals and Democrats for Europe Guy Verhofstadt, said that "we all hear about border guards and do not see them. Nothing has happened. Look at the conditions of refugees living in Calais. See what happens on the western border and not just the southern border. Denmark, Austria, Hungary do not implement Schengen. What if Germany does that? All these are crumbling due to the lack of resolve from the member states. The refugee issue is more serious than the Brexit. If we do not solve this issue the EU will dissolve, while if we do not resolved the Brexit issue, the EU will continue to exist".