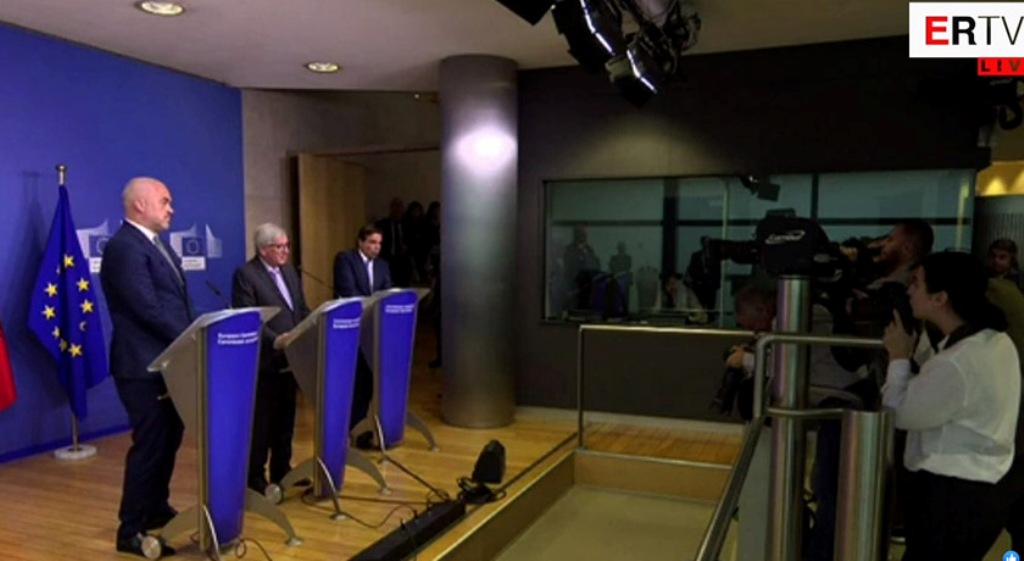 Elections in Albania must be held on the date they've been scheduled. This was declared by the president of European Commission, Jean-Claude Juncker in a joint press conference with Albanian Prime Minister, Edi Rama.
"Elections have been scheduled to take place at the end of June. I'm as interested as Albania is to see progress there. People must not be denied this democratic right. I think these elections must be held, otherwise, they would delay Albania's European perspective. I believe that membership talks with Albania must start as soon as possible", Juncker said.
As far as negotiations with Albania are concerned, the senior European official said that the European Commission is ready for such step.
"As far as the European Commission is concerned, Albania is ready to take its next step. This is why we have requested from the EU Council to start talks. Albania has delivered all of its obligations, but some countries are still skeptic. Work doesn't stop in June. Regardless of the EU Council's decision, Albania must continue the reforms", Juncker said. /ibna/