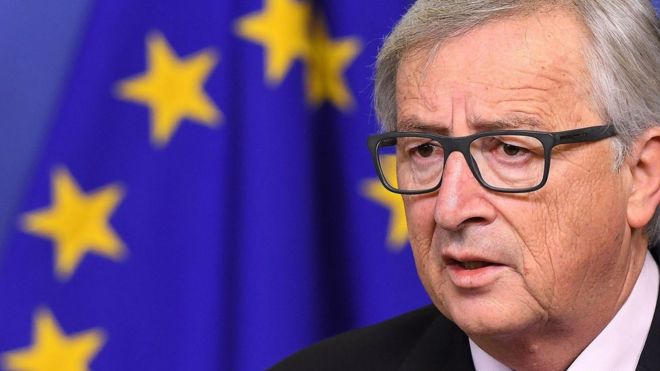 The President of the European Commission Jean-Claude Juncker estimated on Wednesday that "Montenegro and Serbia will have become EU members before 2025". These were his words during a common presser he held together with the Bulgarian Prime Minister Boris Borissov in Brussels.
Bulgaria will assume the rotating presidency of the EU from 1st January, 2018. In his State of the Union address in September, Mr Juncker had called for a further enlargement of the EU, with the integration of Balkan countries.
He had, however, dismissed Turkey's membership "in the near future", which he said was moving away from the EU "by leaps and bounds" because of the massive purges launched after the attempted and aborted coup of July 2016.
On taking the reins of the Commission in 2014, Mr Juncker had predicted that the EU would not enlarge during his tenure as head of the EC, which runs until 2019.
The EU began its accession talks with Belgrade in January 2014, in the wake of the normalization of relations between Serbia and Kosovo. Montenegro, which joined NATO in early June, becoming its 29th member state, has been in accession talks with the EU since 2012.
In the Balkans, the EU has initiated accession talks with Montenegro, fYROMacedonia, Albania and Serbia. It is also discussing reforms with Bosnia and Herzegovina and Kosovo so as to assist them towards the same process…/IBNA
Photo: AFP