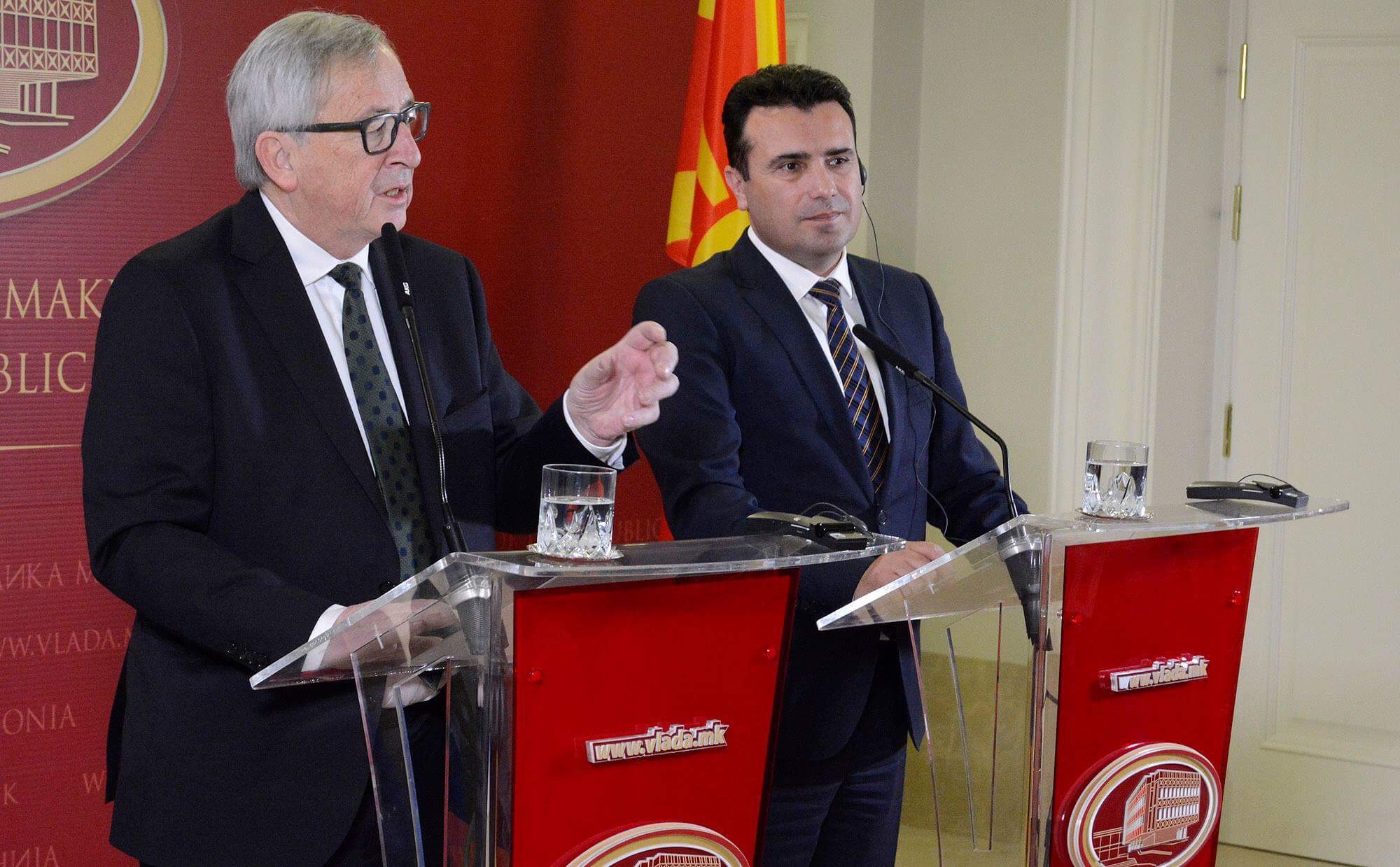 «We did not come here to announce you a start date for a negotiation, but to say that you are on the right track and if you continue on that path of reform within a few months, you will allow the EC to recommend to the EU Council the opening of accession negotiations in the Union, said European Commission President Jean-Claude Juncker today in Skopje, who is paying a two-hour visit to the country on the Balkan tour.
He said there are still more steps to be taken.
"If you continue to do so as you already do, the country's European perspective is no longer conditioned," said Juncker.
The President of the European Commission did not want to comment on the name dispute that Macedonia has with Greece and urged the two countries to find a solution on their own. "I talked to Tsipras and told him to stay on the same road. When I arrived at the airport, I noticed changes, which means that you are on the right track. If you continue along the path of reform, you will allow the EC for several months to give advice to the council. Your country has many own merits, "Juncker added. In his speech, he did not use the constitutional name of Macedonia.
Juncker from Skopje will travel to Albania in the evening, while on Monday (Feb. 26) he will travel to Serbia, followed by Montenegro on Tuesday (Feb. 27), Bosnia and Herzegovina, and Kosovo on Wednesday (Feb. 28), and lastly Bulgaria on 1 March, where he will attend an official lunch hosted by Prime Minister Borissov together with the six Western Balkans leaders./IBNA