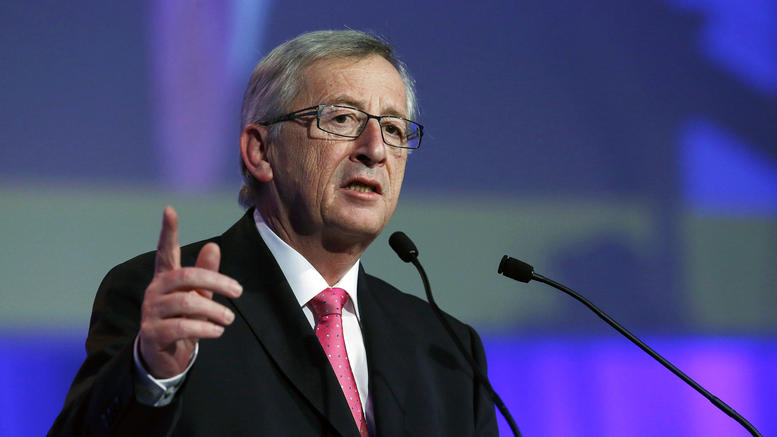 Athens, February 4, 2016/Independent Balkan News Agency
By Spiros Sideris
"I fought to avoid a Grexit, I will not allow the exit of Greece from Schengen", said in his speech to the European Parliament, European Commission President Jean-Claude Juncker.
Jean-Claude Juncker made a reference to the refugee issue stressing that "we must help Greece protect its borders and not to stigmatize it, so as to be able to meet its commitments with respect to the Schengen Agreement".
However, the European Commission president noted that Greece "should do more to protect its borders". He reminded to the European Parliament the "numerous" acts of humanity for refugees from Greek citizens, but also the lives that have been saved by the Greek Coast Guard.
The European Commission has given in Athens three months to solve the problems or face the danger of temporarily leaving the Schengen Zone. Juncker on his part argued that the objective of the control mechanism is not to "punish" a Member State, but to identify and resolve as soon as possible the problems that exist.
Juncker also pointed out that Brussels' intent is not to "stigmatize the Greeks", admitting that the country faces "great migratory pressure".
At the same time, according to publications of the Financial Times and the Wall Street Journal, the European Commission is considering imposing strict controls on the border between Greece and FYROM – despite the fact that FYROM does not belong to the EU – a move that would trap thousands of refugees and migrants in greek territory.
Juncker however, did not fail to recall that the other member states of the EU should proceed as agreed, sending qualified personnel to Hot Spots and creating the hosting sites they have promised for the relocation of refugees from Greece and Italy.
The EU president also stood at the cooperation efforts with Turkey to halt the refugee and migration flows, noting that the Turkish government has "assured" the European Commission that it will fulfill its promises in addressing human trafficking and illegal immigration.
In this context, he welcomed Italy's decision to drop the objections regarding the financial assistance if EUR 3 bn to Turkey to address the refugee crisis.
European leaders hope that Turkey will be able to limit the refugee and migration flows to the continent, given that over 80% of the one million people who came last year in Europe arrived in Greece from the turkish coast.