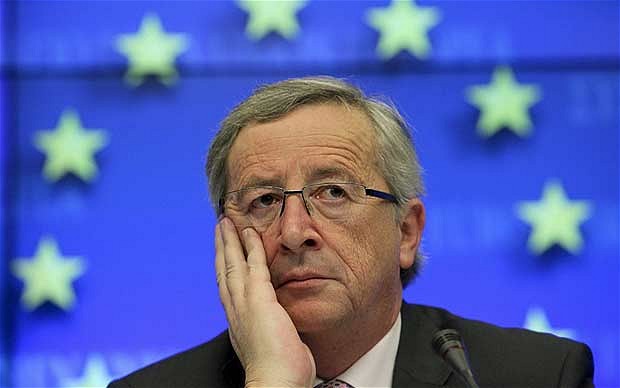 Athens, April 22, 2015/ Independent Balkan News Agency
By Spiros Sideris
The Greek intransigence threatens to push the continent towards financial ruin, said in an interview with the president of the European Commission, Jean-Claude Juncker, and rebuked Athens 'unacceptable' lack of cooperation. He adds, however, that there won't be a Grexit.
An agreement on an economic rescue package remains distant, says Juncker, but rules out a Greek default or exit from the eurozone. In an interview in the magazine "Politico", Juncker says that the main reason for optimism lies less in a tangible progress and more to the simple fact that the alternative is unthinkable.
Speaking from his office in the building Berlaymont, the president of the European Commission rejected the increasingly widespread view among eurozone leaders that a Greek default could be a lever that will lead the SYRIZA government to take its finances more seriously. He declined to elaborate the nightmare scenarios he sees unfolding, but warned that a failure keep Greece alive "will lead us to consequences the size of which the people are unaware".
"We are ready for everything, but I am ruling out 100% a Grexit, or a Greek exit", Juncker says. "There will be no bankruptcy".
Juncker also stated that negotiations in recent days between Greece and its creditors' begin to move in the right direction, but the road is still long. "The Greek government continues to insist regarding the austerity measures, while the eurozone countries expect major reforms in exchange for  the EUR 7.2 billion.
"I expect that the Greek government will promptly tell us what happens", he adds. "We need clarity and we are not receiving that. Meanwhile, I had lost my patience. Now I have regained it and I do not want to lose it again".
The tone in which Juncker speaks reflects the growing resentment among many officials of the eurozone with the Greek government. Known for his cautious estimates, Juncker scolded Athens for the exclusion of European creditors from accessing critical documents of the Greek state.
"I have been dealing with so-called Greek problem for many years now", he says. Correcting himself, he adds: "Not the so-called problem – it is indeed a problem. We are not cooperating with the way we would have liked to cooperate because our team in Athens, the technical teams are not allowed to enter the ministries, which is just weird and unacceptable".