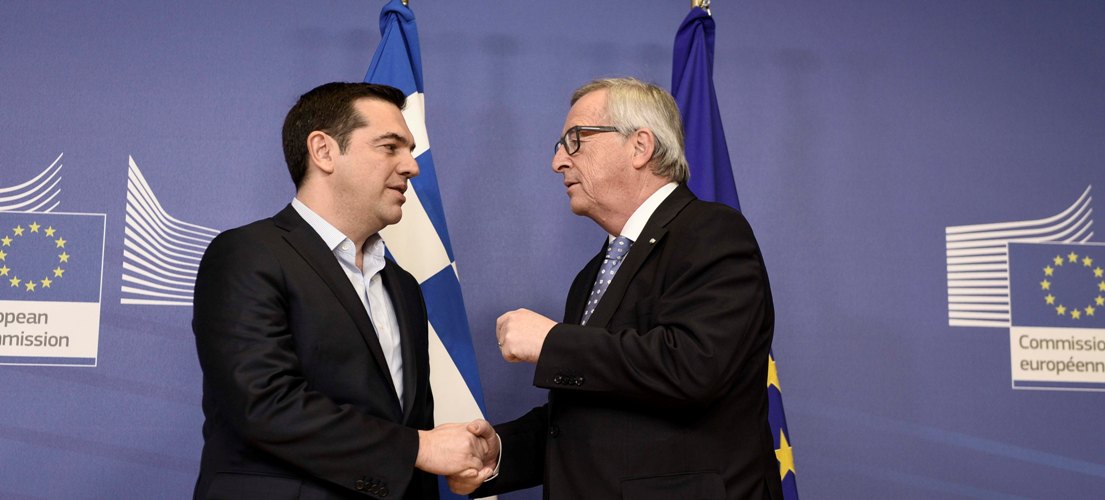 Athens, February 18, 2016/Independent Balkan News Agency
By Spiros Sideris
Greece can count another ally, in the "battle" for the refugee crisis, in the face EC President Jean-Claude Juncker, who met yesterday with the Greek Prime Minister and expressed his satisfaction with the work of Greece on the "hot" issue.
According to a tweet of the European Commission spokesman Margaritis Schinas, Juncker told the Greek premier that the government is doing a "good job" on the refugee issue and asked him to continue his efforts.
Alexis Tsipras himself in tweet after the meeting with Juncker stressed that in the summit Greece is proud to represent the "Europe of humanism" that saved a million lives in 2015.
At the same time, the prime minister stressed that "we represent Greece which embraces the unfortunates of war, we represent the islanders who save children selflessly".
The first concern is to "stop the drownings in the Aegean" and not to close the borders. "The open border is a conquest of the European peoples", A. Tsipras wrote, and added: "Together we will keep the democratic Europe secure and open, hoping that we will not to mourn other deaths".
Tsipras' meeting with Juncker is the first contact of the Greek PM in Brussels on the refugee issue.
From government sources it was stressed that, in the discussion between the two sides it was agreed that the refugee management requires a comprehensive and coordinated cooperation of EU member states, as well as the need to avoid unilateral actions.
It was also highlighted the key role of close cooperation between the European Union and Turkey, in the effective and humanitarian management of refugee flows.
Finally, it was discussed the need to strengthen the following year the assistance accepted by Greece from the European Union, for the needs of the rescue, hosting and registration of refugees.
Regarding the issue of the Greek program, it was agreed that the first evaluation should be completed as soon as possible.