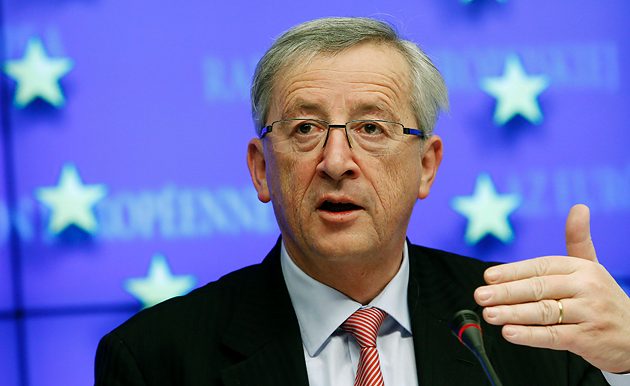 Sofia, December 5, 2014/ Independent Balkan News Agency
By Clive Leviev-Sawyer of The Sofia Globe
Bulgaria is ready to join the European Union's Schengen visa zone, and Europeans should be aware of the country's level of preparedness so that Bulgaria can join Schengen as soon as possible, European Commission President Jean-Claude Juncker said.
Juncker was speaking on December 4 after scheduled talks in Brussels with Bulgarian Prime Minister Boiko Borissov.
Unconfirmed reports in the Bulgarian-language media said that Bulgaria's gradual entry to Schengen could begin in February to March 2015, with air, sea and land borders becoming part of the zone system in stages.
Borissov said that he hoped that Bulgaria's entry to Schengen would not be linked to the co-operation and verification mechanism, the system put in place in 2007 for Bulgaria and Romania to bring the two then-new entrants to the EU up to the bloc's justice and home affairs standards.
Driven mainly by populist domestic political considerations, some EU member states have been blocking Bulgaria's entry to Schengen, citing inadequacies in its judiciary and law enforcement as shown in regular reports produced in accordance with the co-operation and verification mechanism.
A succession of governments have insisted in recent years that Bulgaria meets the technical criteria for Schengen membership. It already has been integrated in the Schengen Information System, a database that shares information about people who should not be admitted to the zone or who should be taken into custody in connection with criminal investigations.
Deputy Prime Minister in charge of European affairs Meglena Kouneva told reporters on December 4 that Bulgaria had received "great support" from European Council President Donald Tusk for Bulgaria's entry into Schengen.
Kouneva said that Bulgaria had "passed a real stress test" in dealing with migratory pressure on its borders. This was a reference to the significant increase, beginning in 2013, of refugees entering Bulgaria from the Middle East and North Africa, mainly as a result of the crisis in Syria.
She said that European partners saw that Bulgaria had passed this stress test.
"We expect in the coming months to have positive news for Bulgaria, about the gradual elimination of borders (with Schengen), first air and sea, and later land borders," Kouneva said.
Schengen also is expected to be on the agenda when a Bulgarian government delegation holds talks on December 5 with Frans Timmermans, vice-president of the European Commission.