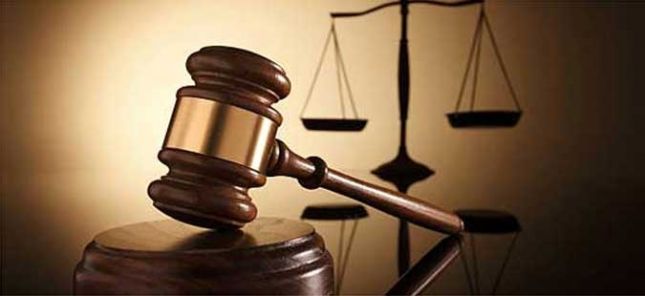 IBNA Special Report
Pristina, December 18, 2014/Independent Balkan News Agency
By Elton Tota
Citizens of Kosovo believe that courts in the country do not function like they should and often make selective decisions. This was also suggested by the latest poll conducted by the Kosovo Center for Security Studies, where around 60% of respondents declared that they do not have any faith on the work of the prosecution and the judiciary system.
Arber Kosumi from Pristina, told IBNA that the courts of Kosovo are involved in crime and corruption.
"Unfortunately, courts in Kosovo are corrupted. A large number of politicians and businessmen who have committed criminal offenses, have not received their punishment. This shows that the law and courts don't apply for people with power, because they can buy justice", says he.
The same opinion is also shared by analysts and experts of political developments in Kosovo.
Law professor, Fatos Rushiti demands from the new government of Kosovo to keep its hands off the justice system and strengthen it. "The first priority of the government of Kosovo must be the rule of law and fight against corruption. If we don't have a reformation of the justice system, we will have no economic development and increase of foreign investments", declared Rushiti.
He says that so far, although the justice system has been administered by EULEX, it has taken no measures against any high official who has abused with office.
"Courts today generally handle criminal offenses which are committed as a result of the social crisis in Kosovo. Thus, the state is mainly fighting against the poor and marginalized classes of society, given that the biggest crimes in this country are not only going unpunished, but they're being rewarded in all aspects. EULEX also has a responsibility for this legal and political immunity that crime in Kosovo is enjoying", says he.
Kuci: I will restore the faith of the citizens in the justice system
Meanwhile, Minister of Justice, Hajredin Kuci promises that he will restore the faith of the citizens of Kosovo in the justice system.
"During this new term, I will be engaged in the full functioning of the judicial system and in the growth of effectiveness and professionalism, in order to restore the faith of the citizens of Kosovo in the justice system", declared Kuci.
Kuci said that the focus of the Ministry of Justice so far was to create the necessary legal infrastructure, whereas from now on, the focus will be to increase efficiency, process cases faster and increase the level of accountability within the justice system. /ibna/