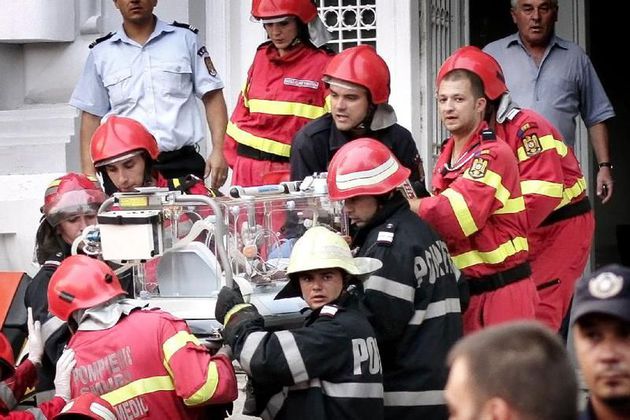 Bucharest, October 6, 2015/ Independent Balkan News Agency
By Irina Stoica
Judicial executors had a very busy day today in Bucharest, at one of the government's headquarters. They summoned the Ministry of Health for the payment of 4 million euros in damages, following a court order issued in April 2015. The beneficiaries are the families of 11 babies who died or were wounded when a huge fire engulfed a maternity ward in Bucharest, in 2010.
Furniture, computers, cars are among the items that will most probably be confiscated from the Ministry of Health. According to the Judicial executor, the ministry had 4 months time in order to prepare and present a list of goods that could be eligible for seizing, but the officials never provided the legal authorities with such a list. Therefore, the entire patrimony of the ministry in now blocked.
IN reply, the health officials have started negotiations with the Finance Ministry in order to get an "infusion" from the state budget that would allow them to pay the damages.
The fire that affected the Intensive Care ward of Giulesti Maternity in Bucharest was one of the most shocking incidents of the past years. Six infants died. Five were severely burnt but the doctors managed to save their lives. The nurse that was supposed to be on guard but who was not present in the ward when the fire broke out was sentenced to 2 years and 2 months in prison.