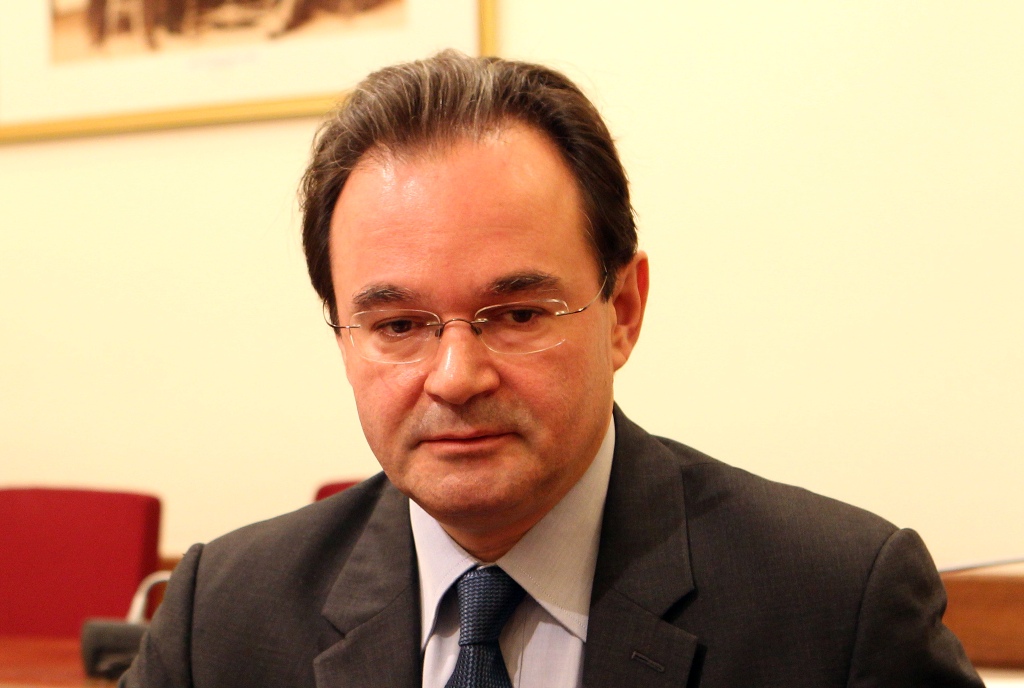 By Christos T. Panagopoulos
The Judicial Council, which will decide whether Greek former Minister of Finance, Giorgos Papakonstantinou, will be prosecuted or not for his involvement about the case of the Lagarde List, was constituted on Wednesday by lot.
The Council, according to AMNA, will be composed by five tactical and three alternate members, which will decide upon the findings report that the Parliament's Preliminary Investigation Committee has published, asking the prosecution of Mr. Papakonstantinou for two felonies and one misdemeanor.
In specific, Mr. Papakonstantinou faces the charges of distortion (art. 242 & 1-2-3 Penal Code) at felony level, dishonesty during service time (art. 256 Penal Code) at felony level and breach of duty (art. 259 Penal Code) at misdemeanor level.
Two tactical members, Christos Rammmos and Maria-Eleni Konstantinidou with alternate Nikolaos Rozos will represent the Council of State in the Judicial Council, while three tactical members, Aggeliki Aleiferopoulou, Iossif Tsalaganides and Athanassios Koutromanos with alternates Christoforos Kosmides and Vassiliki Thanou-Christofilou, will represent the Supreme Court.
Panayiotis Nikoloudes was elected as the Council's Chief Prosecutor with alternate, Vassileios Plotos.
Source: AMNA
You may also read:
Former Finance Minister will stand on trial, Tuesday, 17 July 2013