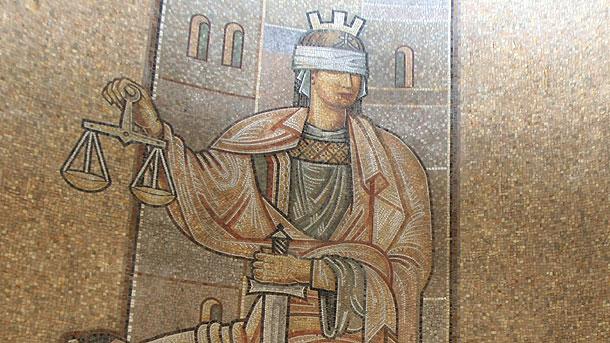 Sofia, December 29, 2014/ Independent Balkan News Agency
By Clive Leviev-Sawyer of The Sofia Globe
The second judge assigned to preside over a sensitive bankruptcy trial, which has re-ignited debate about the state of Bulgaria's judiciary, has recused himself from the proceedings, reports in Bulgarian media said on December 29.
Plamen Kolev, who was assigned the case last week after Roumyana Chenalova recused herself, put in his recusal paperwork on December 29, the reports said, citing court records.
Kolev said that the public controversy surrounding the case – involving bankruptcy proceedings against two Bulgarian subsidiaries of a French firm – would not influence his ruling, but said that he wanted to avoid any suspicion of subjectivity on the matter, specialist judiciary news website Legalworld.bg reported.
Chenalova recused herself following the public controversy, sparked by French ambassador Xavier Lapeyre de Cabanes' statement earlier in December, when he highlighted the bankruptcy case and spoke of "rotten apples" in the Bulgarian judiciary.
She became the subject of a disciplinary investigation into her conduct and said she withdrew to avoid any doubts about the impartiality of the court. A separate investigation by the Justice Ministry into the work of the bankruptcy receiver appointed by Chenalova in the case also found that he routinely exceeded his authority, reports said.
Chenalova's recusal came a day after a letter from seven European Union ambassadors in Sofia, including the French ambassador, was made public, backing a call by judges who want the resignation of the leadership of the Sofia City Court, welcoming the government's adoption of an updated judicial reform plan.
A significant part of the recent controversy about the judiciary has been doubt about the workings of the system of "random" allocation of trials to judges. In an official position, sent to the Supreme Judicial Council, the management of the Sofia City Court said that there had been two checks of computer distribution of cases and the recommendations made were being implemented.
The allocation of a new judge in the bankruptcy trial that sparked the controversy is expected on December 30, Legalworld.bg reported.