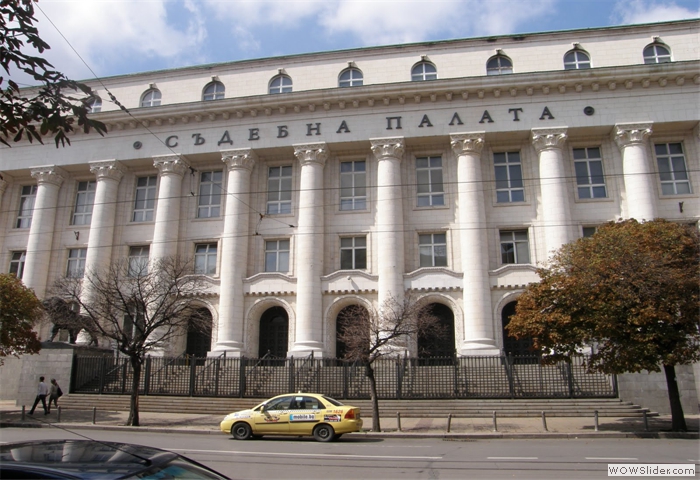 Sofia, December 23, 2014/ Independent Balkan News Agency
By Clive Leviev – Sawyer of The Sofia Globe
Roumyana Chenalova, the judge at the centre of a controversy about a bankruptcy hearing that has re-ignited debate about the state of Bulgaria's judiciary, has recused herself from the trial.
Sofia City Court said that Chenalova had recused herself because of a disciplinary investigation into her conduct and to avoid any doubts about the impartiality of the court.
The recusal is the latest development after, on December 5, French ambassador Xavier Lapeyre de Cabanes highlighted the case – involving bankruptcy proceedings against two Bulgarian subsidiaries of a French firm – and spoke of "rotten apples" in the Bulgarian judiciary.
On December 22, a letter from seven European Union ambassadors in Sofia, including the French ambassador, was made public, backing a call by judges who want the resignation of the leadership of the Sofia City Court, welcoming the government's adoption of an updated judicial reform plan, and urging the retention of the European Commission's Co-operation and Verification Mechanism that is intended to bring Bulgaria up to EU standards in the judiciary and law enforcement.
Regarding the call by the judges for the resignation of the SCC chiefs, the ambassadors said that they were not the people who would judge who was right in the matter, but when respected professionals have expressed concern and raised questions, they deserved a thorough answer.
The diplomats said that any society deserves a justice system it can believe in and institutions able to operate without political pressure.
Meanwhile, the management of the Sofia City Court expressed bewilderment at a new letter from judges calling for competence assessment by the Supreme Judicial Council.
In an official position, sent to the Supreme Judicial Council, with copies to the National Assembly and the European Commission Representation, the management of the court said that there had been two checks of computer distribution of cases and the recommendations made were being implemented.
A significant part of the recent controversy about the judiciary has been doubt about the workings of the system of "random" allocation of trials to judges.
The Sofia City Court leadership said that circulation of petitions through the media had a negative effect on reforms and the image of the institution as a whole.