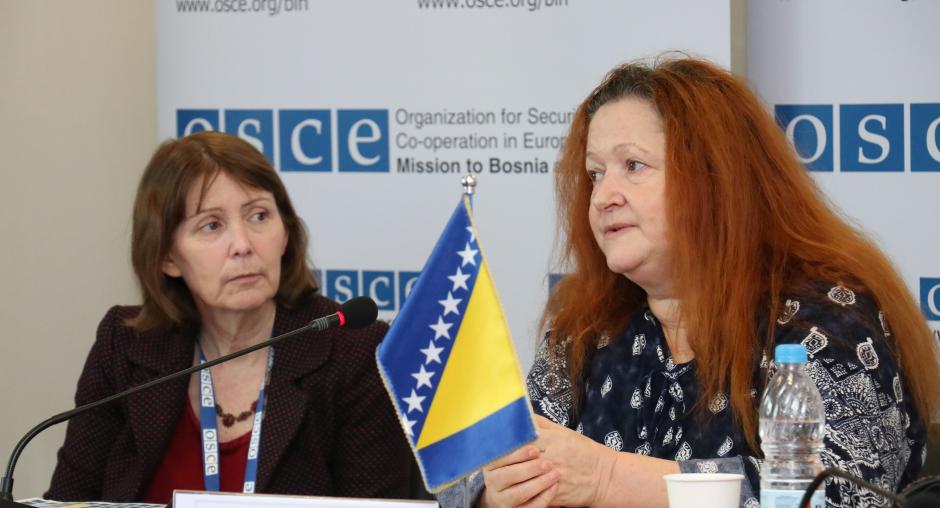 The OSCE Mission to Bosnia and Herzegovina (BiH) and the Press Council in BiH presented in Sarajevo the guidelines for journalists "Reporting on Violent Extremism and Terrorism".
"The Guidelines aim to assist journalists when reporting on violent extremism and terrorism in order to avoid sensationalism and unintentional spread of panic and fear. They represent a new set of standards for professional reporting on these issues to prevent erroneous reporting and to ensure socially responsible journalism", says the OSCE Mission in a press release.
The Head of the OSCE Mission to BiH, Kathleen Kavalec, emphasized that the Press Council has made a big leap forward by recognizing the need for these guidelines and adopting them as part of a wider set of professional standards. "Reporting on these sensitive topics and issues remains a significant challenge for media not just in BiH, but around the world. Lack of due care when informing the public, for example by using sensationalist reporting, can and often does end up inadvertently disseminating terrorist propaganda, spreading fear and intolerance – which can even lead to violence", Kavalec said.
Ljiljana Zurovac, Programme Director at the Press Council in BiH, stressed that the reporting on terrorism and violent extremism is, unfortunately, an increasingly common task for journalists in BiH. "Journalists are obliged to report on these topics in the public interest but they also need to be cautious in choosing the right information and how to release it, from which sources and in which moment, in order not to create additional panic and fear among citizens, as well as to report on victims and children involved in events caused by acts of terrorism and violent extremism carefully and in line with the Professional Code of Ethics. It is very important that media editors have been actively involved in the adoption of these Guidelines which were based on the reporting dilemmas they have encountered in their media so far," stated Zurovac.
The Guidelines were developed in line with the conclusions of the OSCE's conference "Media and Terrorism" held in Sarajevo in September 2018, which gathered journalists, editors and media professionals from BiH and abroad./ibna