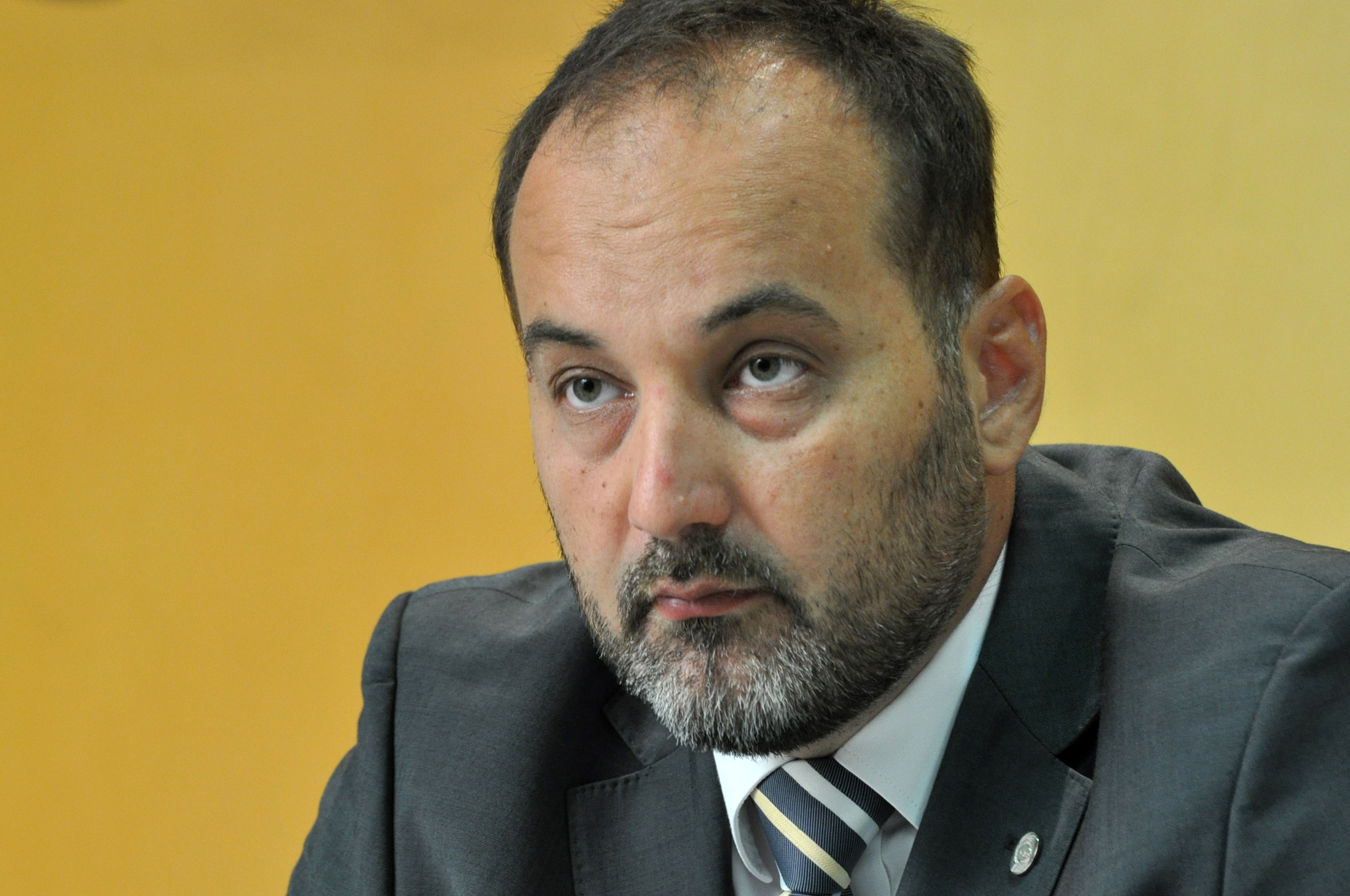 Belgrade, December 8, 2015/Independent Balkan News Agency
By Milos Mitrovic
The sexist comment Defense Minister Bratislav Gasic made referring to B92 journalist could be only a motive for his dismissal, rather than the direct cause, Serbian Ombudsman Sasa Jankovic (photo) said today.
On Monday, Prime Minister Aleksandar Vucic said that Gasic cannot remain minister reacting to his statement, which was previously condemned by non-governmental organisations, political parties and journalist associations.
"I like female journalists which get on their knees easily", Gasic told journalists on Sunday referring to B92 reporter Zlatija Labovic who had crouched in front of him in order to avoid being in the way of cameras.
Ombudsman Jankovic explained that only the Parliament can dismiss a minister on the demand of the government. Gasic may also resign, he added. However, at media conference today Gasic declined to speak of a possible resignation. He reiterated his regret over the offensive statement.
Gasic's incident could become the springboard for initiating a better behaviour by the government towards the journalists, as well as for improving position of women; otherwise, his dismissal will have served no real purpose, Jankovic told N1 TV.
Explaining his remark that the sexist comment cannot be the real cause behind Gasic's sacking, Ombudsman mentioned "problem below the surface" in Defense Ministry which is, in his words, "disregard for legality". If the change that has been announced in this department returns the Ministry and other government institutions into a legal framework, the purpose of it would be more significant, Jankovic said.
The ombudsman also expressed his hope that Serbian media would restore their self-esteem and self-confidence.
Provoked by Gasic's remark, Serbian journalists associations held a protest in front of the government on Monday evening.
At the protest, Vukasin Obradovic, head of the Independent Association of Journalists of Serbia, said that the "whole profession of journalists is on its knees", alluding to Gasic's comment. He added that journalists should ask themselves how they found themselves in such a situation, "to be so humiliated".
Dragoljub Petrovic, prominent columnist of Danas daily, concluded that the current government has a hostile position towards journalists.