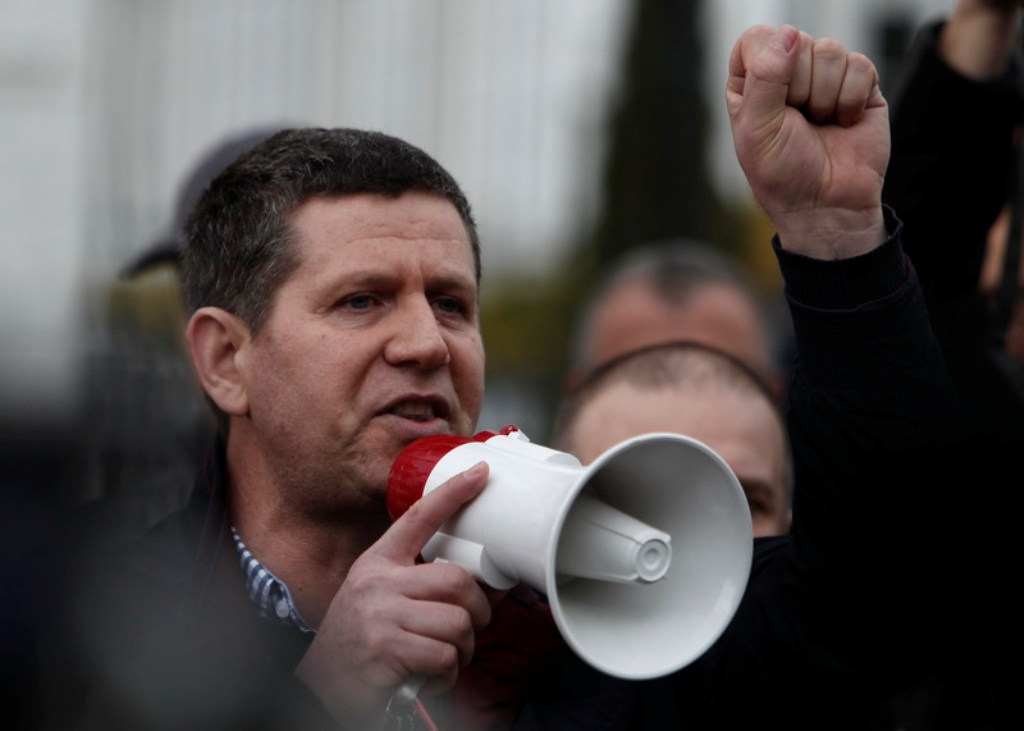 The threats received by the head of the Association of Journalists, Naser Selmani by an official of the party in power BDI (Democratic Union for Integration) has caused widespread concern among journalists, who seek more protection by the institutions of justice.
Selmani says that those who want to intimidate journalists have ties with the people in power.
"I am not scared of the threats coming from the previous government or the current one. If the government doesn't take measures against these people, then it becomes an accomplice", says Selmani, who was threatened due to a posting on Facebook against the BDI official, Bekir Asani.
Meanwhile, numerous journalists have come out on protest to ask for more protection for journalists and for institutions to take action.
Minister for Transparency, Robert Popovski says that the government is engaged in protecting free speech and journalists. "The ministry of Interior has done its part. Now it's up to the Public Prosecution to act", Popovski said.
Meanwhile, opposition party VMRO-DPMNE has declared that the current government is restricting the freedom of media.
"SDSM promised freedom, but it killed the freedom of speech", VMRO-DPMNE said. /balkaneu.com/