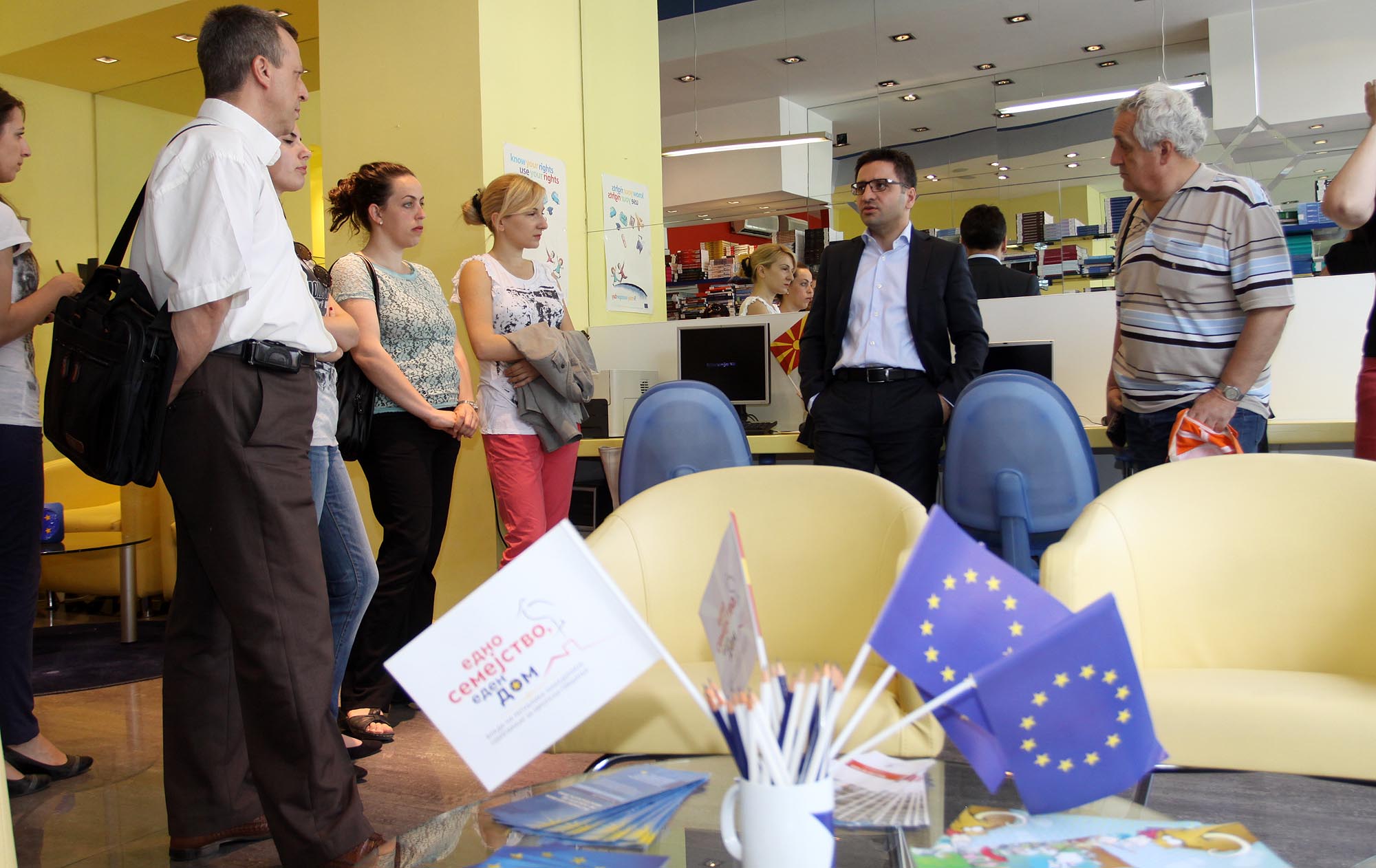 Skopje, May 3, 2013-The deputy Prime Minister for European Issues in FYRO Macedonia, Fatmir Besimi held a meeting today with journalists on the occasion of the World Day of Media. During this meeting, Besimi has heard the complaints of the Association of Journalists in FYROM and Independent Journalist Union about the bill on the media.
Besimi called upon journalists to submit their comments and complaints until the end of the month, when the Ministry of Information and Administration will conclude its discussions about the bill which is being drafted. But, representatives of AJ and IJU have demanded for the bill to be withdrawn and for it to be sent to the Council of Europe.
The complaint has been made due to the fact that the government has brought a bill for which journalists have not been consulted and the bill has only those provisions of the European laws which relate to the restriction of the freedom of expression.
The chairman of IJU, Naser Selmani said that recommendations of the European Commission should be followed, while according to him, the best solution is to withdraw the bill.
"If the government doesn't solve the problems in the law, then next year, FYROM will be ranked by non government international organizations as a country with low freedom of speech. The government must show a clear will that it wants to protect and guarantee the freedom of speech, instead of restricting it. The best solution would be to withdraw and to declare what the reasons were for this bill to be submitted. These answers are in the reports of the European Commission, which state that the media is working under strong political and economic pressure", said Selmani.
Meanwhile, deputy Prime Minister Besimi said that experts from the European Commission have been consulted about the project and appealed for dialogue and trust between both parties.
"The law is in the phase of political debate and all comments could help to improve it before it's delivered. The final project is ready and it includes the opinion of the experts from the European Commission. The comments and the next project will also be consulted with experts from the EU, in order to be sure that the bill will meet European standards and directives. In order for this process to be trusted, we must continuously hold talks", said deputy Prime Minister Besimi.
Meanwhile, a part of the media and electronic portals have not broadcasted today as a sign of protest against the censure and the violation of free speech by the current government in FYROM. /ibna/