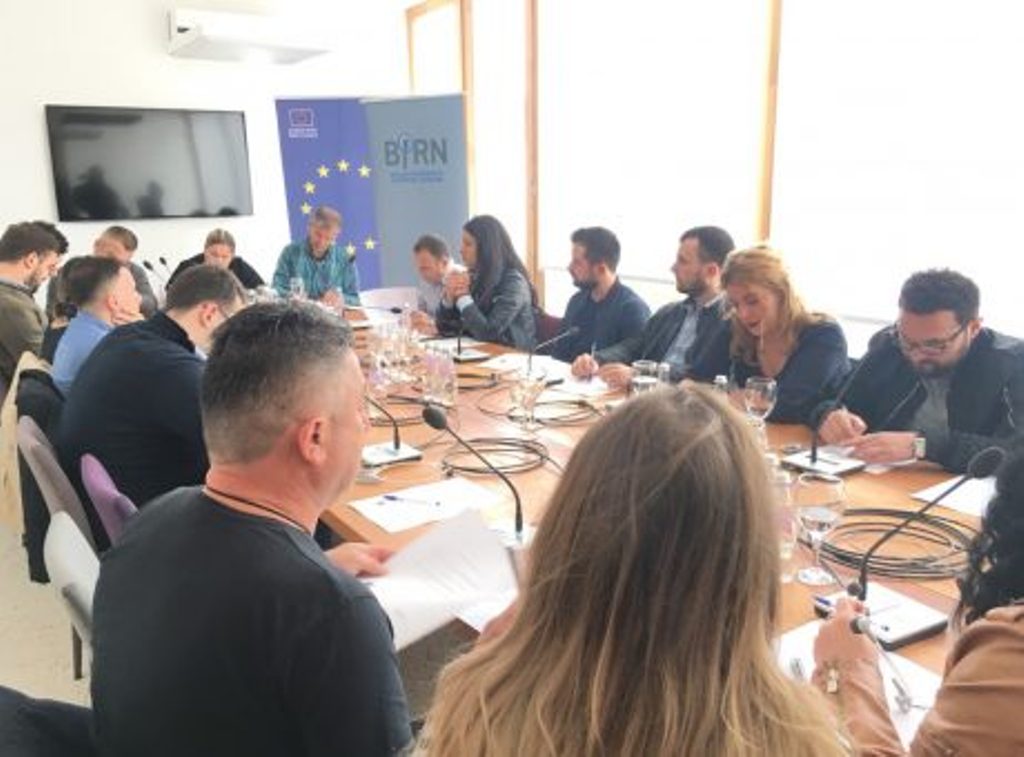 A project which aims at bringing together journalists of all communities in Kosovo to discuss problems that they encounter and to enable a better cooperation between them, has been launched in Pristina.
This initiative is a continuation of a similar project implemented last year, where Albanian, Serb and Bosnian journalists are engaged in writing joint articles on social topics concerning citizens in Kosovo.
Journalists and media representatives in Kosovo, gathered today in Gracanica to continue their project of cooperation.
"As far as this project is concerned, we're very happy, because we've been successful in the first part of the discussion with journalists of different communities. The project which is being implemented in cooperation with BIRN, will continue in order to strengthen cooperation with journalists even more", said Fatmire Terdeveci of the EU office in Kosovo.
Meanwhile, journalist Budimir Nigic said that the fact that journalists belonging to different communities do not know each other, is an obstacle on its own. According to Nigic, journalists belonging to all communities must collaborate with each other about different events that take place.
He said that when journalists are attacked, journalists from all communities should raise their voice. /ibna/