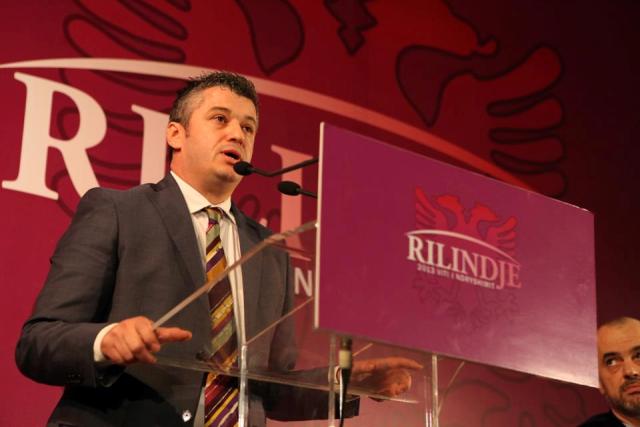 One of the most prominent journalist and analyst in Albania, who has withdrawn from the media four years ago, was officially put today under investigation for illegal assets.
The Socialist Party MP, Alfred Peza, who is also vice chairman of the Parliamentary Media Committee, is suspected to have accumulated a considerable amount of financial wealth within a few years, managing to purchase around 1 million USD worth of shares from a bank.
According to the National Registration Center, Peza's wife, Mirela Ndini, specialist at the Ministry of Foreign Affairs, has purchased shares at Credins Bank amounting to 1 million USD.
The High Inspectorate of the Declaration and Audit of Assets and Conflict of Interest (HIDAA) said today that it will start to investigate on every private asset that Peza and his wife possess.
"This subject of this investigation will not only  be  the MP's assets, the source and legitimacy, but also the conflict of interest. The collection of data and information, verification and the administrative investigation will also extend to the family members, his wife, children and related persons", HIDAA says.
According to the opposition, the fact that an MP gets rich so quickly and so much, indicates that ministers are even richer.
"In reality, the scandal with the wealth amounting to 1 billion and 100 million Lek that Alfred Peza MP possesses, shows how corrupted this majority is. Peza's billions are a visible part of the billions that MPs, ministers and people close to Edi Rama have benefited since the day that they came into power", said the DP's spokeswoman, Ina Zhupa.
"When Alfred Peza has managed to become so rich in a matter of years, imagine how many billions possess ministers such as Ilir Beqaj, Damian Gjiknuri, Saimir Tahiri, Arben Ahmetaj, the mayor of Tirana Erjon Veliaj and Prime Minister Edi Rama", she said.
The DP says that there must be a prompt and serious investigation on Peza's enrichment.
Alfred Peza MP didn't deny the purchase of the shares by "my family". He says that their assets have been audited by the state and that neither he or his wife have ever managed public funds.
Peza says that he welcomes the start of this investigation, expressing his readiness to collaborate with HIDAA and demanding an investigation which doesn't only include him. "I encourage this institution to investigate with the same seriousness any MP, mayor or other people, for whom there have existed similar suspicions", Peza said. /balkaneu.com/