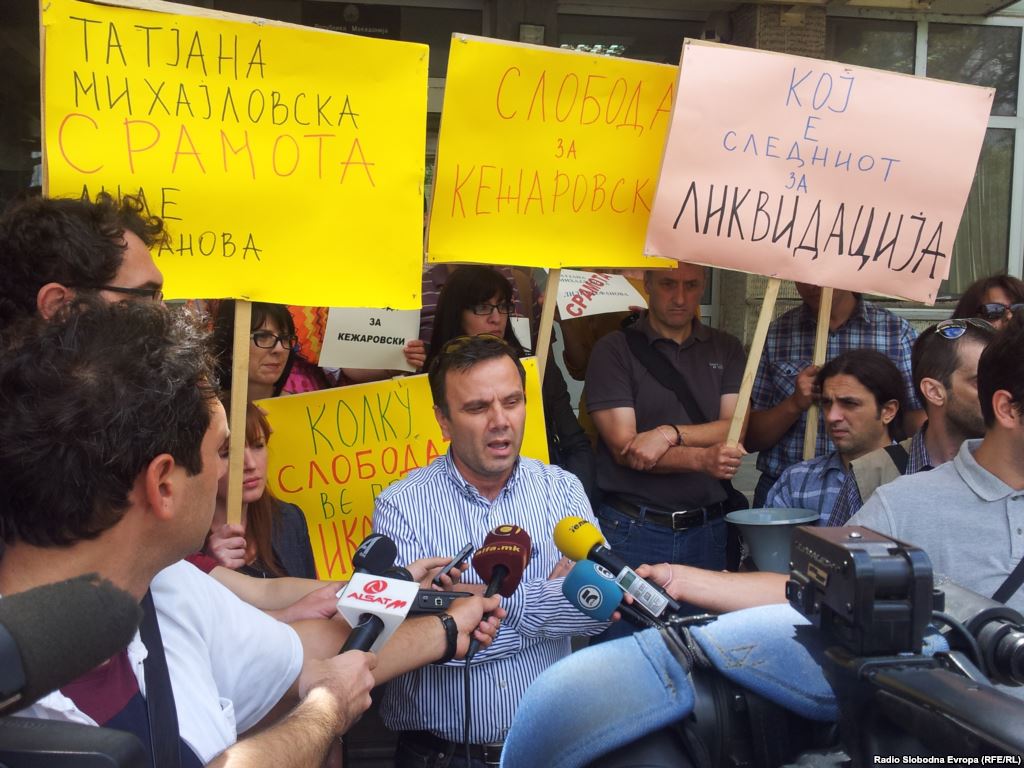 Skopje, October 22, 2013
Reactions continue in Skopje about the imprisonment of the journalist Tomislav Kezharovsky. The committee for the release of the journalist has invited journalists to a protest tomorrow in order to protect the journalist in question and to demand his release.
The protest will be held before VMRO museum in Skopje. "We call upon journalists and all citizens to join in order to express our revolt against the imprisonment of journalist Kezharovski", states the appeal of the council.
But, there has also been another reaction through social networks by the EU Enlargement Commissioner, Stefan Fule. On Twitter he says that he's saddened by the imprisonment of the journalist in FYROM.
Kezharovski was sentenced to 4 and a half years in prison for leaking information about a protected witness in relation to a double murder case taken place in Veles in 2008. /ibna/