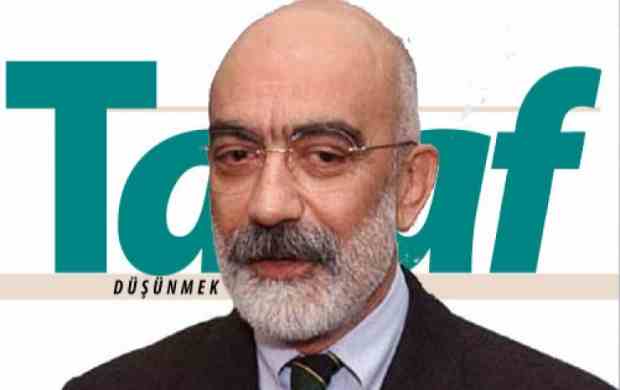 By Manolis Kostidis – Ankara
60 Journalists Imprisoned in Turkey!
Former Taraf newspaper editor-in-chief and columnist Ahmet Altan was sentenced to 11 months in prison for criticizing Recep Tayyip Erdogan in an article.
An Istanbul court judged the article to be offensive and ordered Altan's imprisonment be turned into a 7.000 lira fine. Altan had already resigned his post 6 months ago and no longer wrote articles.
In an article published in 2011, Altan had criticized Erdogan and his government. The article was about the death of 35 innocent Kurds in the area of Uludere on the Turkey-Iraq border, which was bombed by the Turkish Air Force.
Taraf had reported the news using the title "the state bombs its own citizens" which enraged the Turkish Prime Minister who attacked the newspaper and its management.
Altan had responded to the attack through an article in which he wrote "what we expected from Erdogan was to hold to account those who bombed the people instead of enter a war with journalists. Of course when one is incapable of doing away with strange "creations" or making radical changes to the system, you reach the point of defending the state". Altan also wrote: "These events are a direct result of Erdogan's arrogance who says he "has finished Ergenekon and that he controls the state. As long as the system continues to exist it will not be handed over to politicians and while you think you are running the state, in reality it will be running you".
Turkey is considered the largest prison of journalists as about 60 journalists remain imprisoned for many years for allegedly being associated with terrorist organizations or groups that prepared conspiracy plans against the Erdogan government.
Journalist supporters say it is no coincidence that nearly all those who are currently in prison had criticized government decisions.