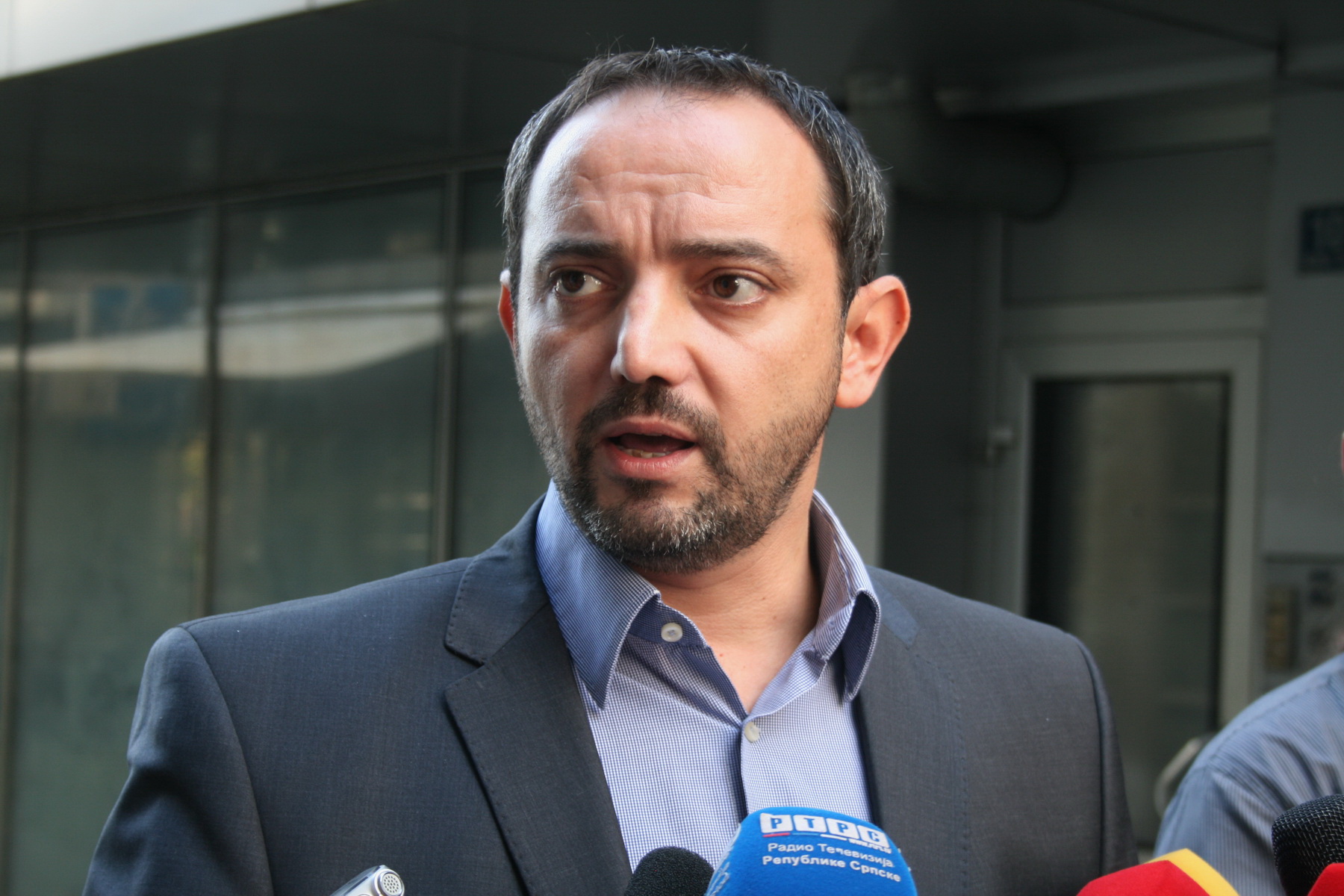 By Mladen Dragojlovic – Banja Luka
Sinisa Vukelic, journalist and editor of the web portal capital.ba, was attacked two days ago by an unsatisfied man, who threatened to kill him because of the things Vukelic wrote about the attacker's father.
As Vukelic told the media, he went to buy cigarettes on a gas station in Banja Luka, when a man in the row in front of the cashier recognised him.
"He turned to me and said that I wrote an article about his father, Dubravko Prstojevic. He added that, if I wrote about his father again, he would kill me and hang my body on the central Banja Luka square", said Vukelic to journalists.
A man, later identified as Oleg Prstojevic, as Vukelic said, tried to punch him in the face, but in the last moment he changed his mind and just caught him on the nose. This occurred in the presence of several witnesses and security video cameras recorded the attack.
Vukelic confirmed that he wrote an article, in which he mentioned Dubravko Prstojevic, but not in an offensive manner.
"I wrote that Prstojevic was removed from his position in one public enterprise, not because of some suspicious things, but because of his health status at that time. It was just information about that", said Vukelic.
But Vukelic, who is also the president of Journalist Association of Banja Luka, said that this case is different from others. First, it was a personal attack, face to face. Second, it happened in the middle of the day, in front of witnesses.
"Third, and maybe most importantly is that I published that text several months ago. The attacker was looking for me and waited to meet me face to face. It is an indication that he planned this attack for a long time", said Vukelic.
He added that the Journalists' Association of  Banja Luka will suggest a change in the criminal Law for the better protection of journalists in BiH.
"We want a clear answer from the governments in BiH: Are journalists to go on the job with flak jackets or normally as other citizens? This is not the first attack and death threat against me, and other colleagues in BiH have found themselves in similar situations", said Vukelic.
The attack was condemned by all journalists Associations and media workers. All emphasised that BiH society is not prepared for media freedom, as it is the case in other countries with democratic system.
The president of Association of BiH journalists, Milkica Milojevic, told IBNA that the Association condemn this attack.
"This is a very serious attack and it is deadline for relevant institutions to protect him and other journalists. Those are not things to be taken lightly or a problem that can wait to resolve itself. We need it now", said Milojevic.
She added that, if institutions fail to react, BiH journalist society will have many other situations like this one. The worst thing in this case, as she said, is that city residents watched the attack without any kind of reaction.
"This shows that we live in a society where violence is legitimate and we cannot speak of any type of freedom, including media freedom", said Milojevic.
Banja Luka police department confirmed that they received the charges against the attacker and will investigate the case.
(Photo: Mladen Dragojlovic)