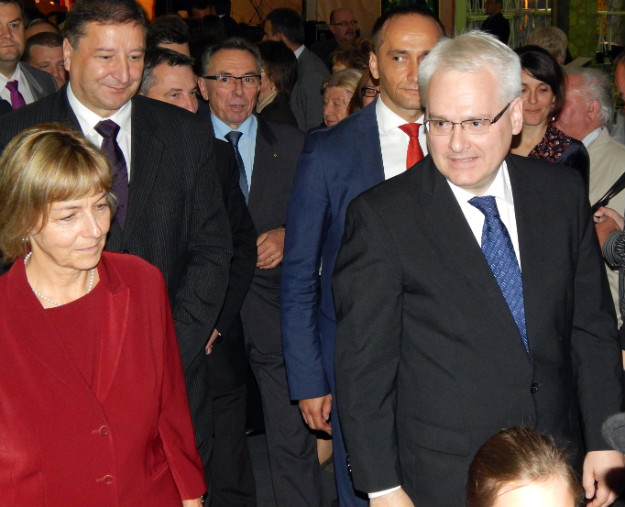 By Marija Avramovic – Zagreb
Croatian President Ivo Josipovic said yesterday that Croatia will not send its army against the Islamic state, and that it is part of an international coalition in the fight against that terrorist group in the political sense.
"We should clearly say to croatian public that we have no army there, nor we intend to send any, nor are we involved in any other way; we are part of that coalition in a political sense", Josipovic noted.
The State Department announced earlier that Croatia is one of the fifty states of the international coalition, which will be led by the U.S., to oppose the brutal jihadists who control large parts of northern Iraq and Syria.
Josipovic also said that the croatian public is not unfamiliar with the fact that Croatia is included in the coalition against the Islamic state "because it was talked about at NATO's summit two weeks ago in Wales".
Minister of Foreign and European Affairs Vesna Pusic said that Croatia joined the coalition as a member of the EU and NATO, adding that Croatia is prepared to fight against international terrorism, just like they are.
"In terms of specific assistance, we have not yet participated, but we will", Pusic said, stressing that the Islamic state was something that absolutely threatens the peace not only in Europe but also globally.
"Croatia supports the mode of cooperation with countries that fight against the Islamic state, in particular with the authorities in Iraq and Kurdistan", Pusic said.
President Josipovic and Minister Pusic will spend this week in New York participating in the summit about climate change, which will bring together more than 140 world leaders and will be at the beginning of the debate in the General Assembly of the UN.
Josipovic has already met with former U.S. Vice President, Al Gore,  one of the leading activists in the fight against climate change and global warming.