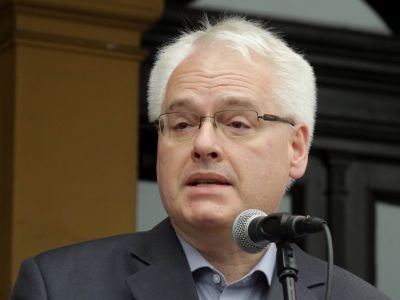 Banja Luka, December 16, 2014/ Independent Balkan News Agency
By Mladen Dragojlovic
Croatian president, Ivo Josipovic, said during his visit to BiH that in the future Croatia will remain "a big fan of BiH".
"For Croatia, BiH is the most important neighbor with the longest border, deepest relationship and the big Croats who live there. Of course, it is also important because of its other citizens, Bosniaks and Serbs. A large number of them have a Croatian citizenship. Recently I analyzed information, according to which, before war in biH lived about 750,000 Croats. Today, the number of Croatian citizens in BiH is 1.1 million and it is obvious that they are not just of Croatian nationality, but rather many Bosniaks and Serbs have the Croatian citizenship", said Josipovic in Mostar.
He emphasised that Croatia, during his mandate as president, was a positive factor in region and helped BiH in all possible way. Josipovic said that Croatia made everything to bring BiH on the way to EU and NATO.
"Through our friendly contacts and relations with BiH politicians, we tried to be the kind of friends who would lend a hand and express their own opinion: to help and to motivate dialog. We did it without imposing of our opinions because BiH is sovereign country which must and can solve its own problems and relations", said Josipovic to media in Mostar.
During his visit, Josipovic gave a lecture to students of Mostar University about Croatian foreign and security politics. He said that, in the future, the most important task for Croatian foreign policy will be a stability in region, battle against organized crime and terrorism and the resolution of open issues with neighbouring countries.
"Croatian politics, during the last several years, intensified the efforts to transform the country in an 'energetic door' to the EU. If we successfully finish this project, the implications would be extremely positive for Croatia and other countries in region, including BiH", said Josipovic.
During his visit, Josipovic met Croatian member on BiH Presidency, Dragan Covic and visited several other cities in southern part of BiH. Since he is in the middle of election campaign for the second term as Croatian president, Josipovic said that he will try to gain votes of Croatian citizens in BiH but that, during this visit, he will not lead a separate campaign. As he said before arrival in BiH, he respect all Croatian citizens wherever they live and that every vote has equal importance.