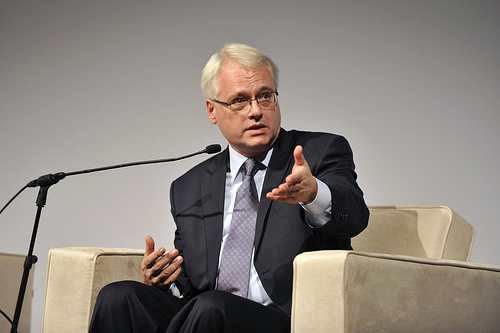 Zagreb, May 25, 2015/ Independent Balkan News Agency
Review Hari Stefanatos
Former President of Croatia Ivo Josipovic announced Sunday he is staying in politics and is forming a new center-left party, in an attempt to implement the reforms he had proposed as president.
"I see my political activity as incomplete, which is why I've stayed in politics, to finish my reforms," Josipovic said in Croatian television.
The former president also said that during his five-year presidential term he had done his constitutional duty, but that he had bigger aspirations, namely to reduce poverty through deep reforms and to go through with the constitutional amendments he had proposed during his re-election campaign.
"The government wouldn't adopt the 20 measures I proposed because it has a certain fear of the president, although I believe the president should be the government's partner and have an integrative role".
Josipovic claimed that his new party will be comprised of many people who have never been involved in politics and that it would be open to cooperation with all political parties based on their platform, with the closest being the Pensioners Party, a set of regional parties and a set of left-wing parties that did not make it into Parliament in the last election.
Refarding the problem of loans denominated in Swiss francs, he commented that it had been part of his reforms and that after he formed his party, he would move for the passage of a law that would automatically apply a recent Supreme Court ruling on this matter to all such cases.
Source: Dalje