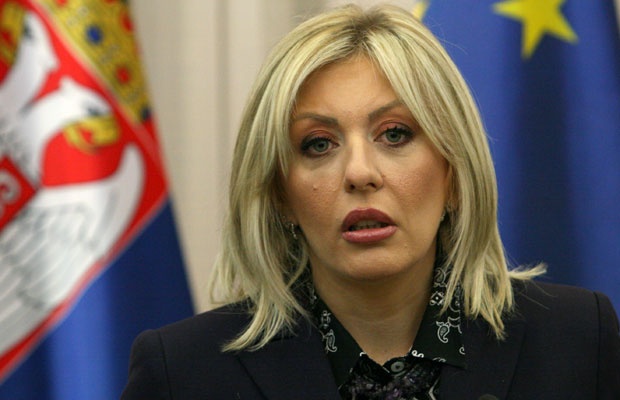 Serbia's Minister for European Integration Jadranka Joksimovic welcomed today's election of the new European Commission led by Ursula von der Lajen and expressed her expectation that the new composition would remain committed to the direction the previous Commission had sought, confirming the European future of the region.
The election of the new European Commission is a confirmation of the strong legitimacy stemming from the support of the European Parliament, which has largely supported the election of new Commissioners. This is of particular importance, given the challenges the EU is facing today, and the intention to reform the EU internally – Joksimovic said.
In addition, she welcomed the fact that the European Commission, for the first time in its history, has a woman as its chairman.
"In addition, the fact that the new composition will significantly balance the number of women and men in the positions of commissioners shows that there has been a serious shift in the field of gender equality", she said.
In particular, Joksimovic emphasized that the newly elected President of the European Commission said that EU enlargement in our region is one of the most important issues.
"It can count on Serbia as a responsible, committed and credible partner and a country that has shown credibility and partnership with the EU during the accession process, by participating in some of the important EU sectoral policies", Joksimovic added./ibna