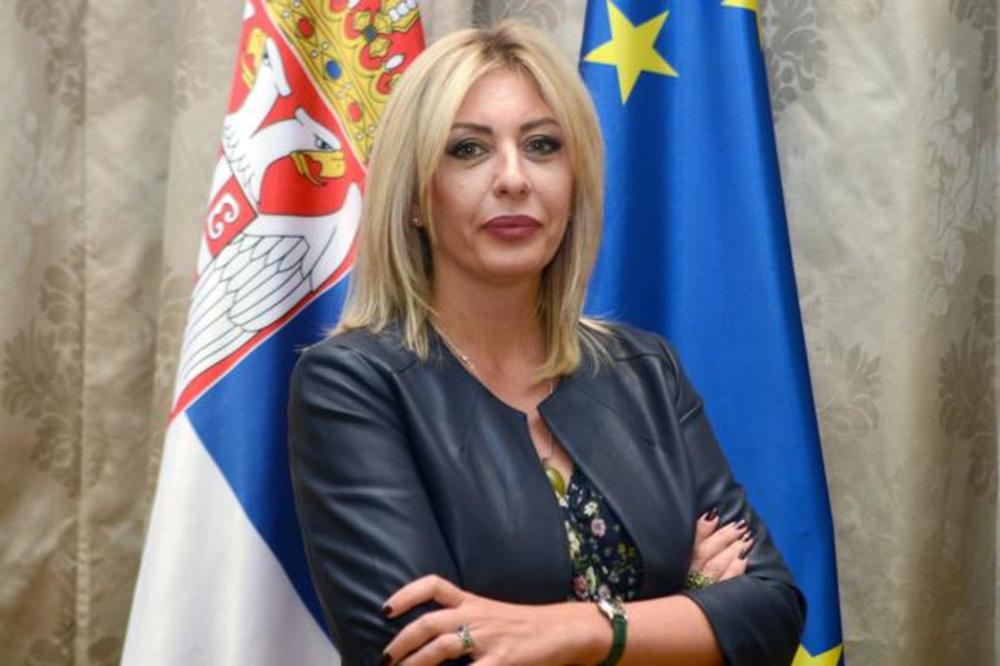 Citizens of the entire region have an interest in seeing the economy as the best framework for improving relations, peace for the whole region, and for reconciliation and reducing prejudice, European Integration Minister Jadranka Joksimovic said today, commenting on the regional mini Schengen initiative.
In response to a question from a member of the United Serbia, Volislav Vujic, who was interested in whether co-operation such as the mini-Schengen between Serbia, North Macedonia and Albania would extend to other countries in the region, Jadranka Joksimovic said that Aleksandar Vucic worked for the benefit of the citizens when he launched this initiative.
"It is in the interest of the citizens of the whole region to see the economy as the best framework for improving relations, peace for the whole region, for compromising and reducing prejudice. When you have four fundamental freedoms – the free movement of capital, the movement of people, services, ideas, then the diplomacy of the people is born. It is no longer just an international initiative of the government, parliament, ministers", Joksimovic said.
She said that one of the prerequisites for European integration is regional co-operation and this co-operation brings benefits – to the economy, politics and security, to all the citizens of Serbia and the region, which was a guiding concept initiated by President Vucic and Serbia.
"This is not a substitute for European integration, this is an authentic regional initiative, an authentic initiative of the Serbian President and Serbia, which some see as a hegemony with special interests in the region. But we are not a ruler but a responsible state that wants others to prosper and we believe that something like this will be more interesting and competitive in the big European market", the minister said.
If you want to enter the EU in a much stronger and bigger market and say that a regional market does not suit you, how do you think you will increase the competitiveness of the economy to gain access to the single European market? That is why Montenegro, which was negative at the start of the initiative, is now onboard, having seen the benefits, Joksimovic noted./ibna