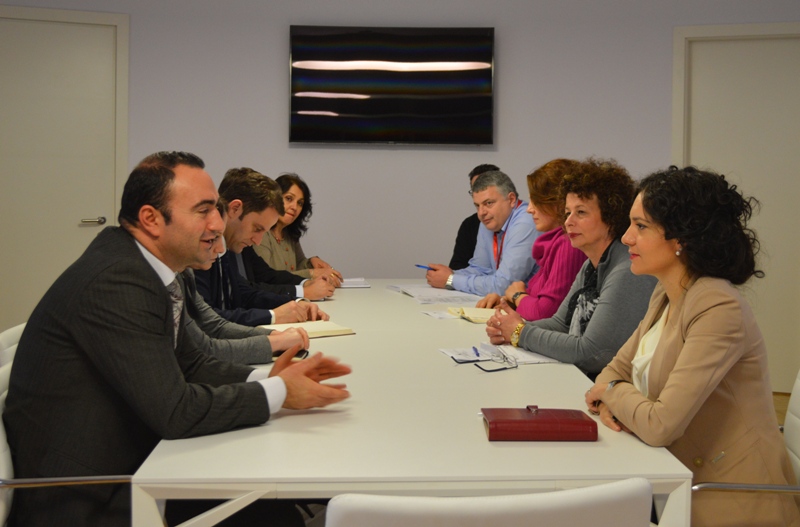 Tirana, January 22, 2015/Independent Balkan News Agency
Albania and Kosovo have decided to create a joint customs corridor. Currently, the sides are in the process of preparing the system.
General Directress of Albanian Customs, Elisa Spiropali talked about this in a meeting held in Tirana with the head of Kosovo Customs, Lulzim Rafuna (photo).
The two officials talked about the preparation of the two respective systems for the application of a "joint transit  corridor between Albania and Kosovo".
Both sides announced that technical staffs backed by UNCAD (United Nations Conference on Trade and Development) are cooperating to format the modalities needed to activate the transit system.
The two customs officials from Albania and Kosovo underlined that this joint transit project not only facilitates trade between the two countries of the region, but it also helps in bringing down tax evasion and smuggling.
The Albanian head of customs says that the priority of Albanian Customs consists on the "Transit Joint Corridor between Albania and Kosovo" and that its progress is being followed up.
Mrs. Spiropali has expressed the engagement of the Albanian government for the creation of the necessary infrastructure and standards in the customs point of Morina-Vernica. Spiropali said that this point will have a modern environment and will become a reality within this year, with the support of the EU and the Albanian government budget.
Meanwhile, the General Director of Kosovo Customs said that the Kosovo administration is undergoing a process of organizational reformation which aims at motivating and stimulating customs officials.
As far as the joint border crossing point of Morina-Vernica is concerned, he said that infrastructure and logistics are being finalized, while an increased number of vehicles is being expected after the application of joint transition. /ibna/