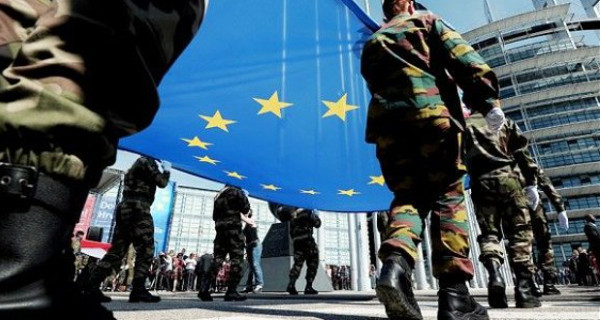 On Monday, November 13 the European Ministers of Defence and Foreign Affairs will meet in Brussels, in order to sign "a joint notification for deepening defence cooperation between European Union Member States. Estonia is one of the signatories", reads the press release by the Ministry of Defence of Estonia and the Estonian Presidency of the Council of the European Union
The Permanent Structured Cooperation (PESCO) among member states, "symbolises a new era in European Union defence policy and strengthens Europe's security", said the Estonian Defence Defence minister of Estonia Jüri Luik.
"We have used our Presidency to support PESCO's creation process, and thanks to the constructiveness of Member States things have moved forward quickly. Our wish is that 2017 would be remembered as a year of decisions," said Luik.
"The Permanent Structured Cooperation (PESCO) is a ready-made tool for differentiation enshrined in the Treaties and its implementation would be a game changer leading to deeper integration in the defence field. PESCO is an ace in the hand of EU member states for acquiring and using the military capabilities necessary for a coordinated defence policy, linked to EU institutions and CSDP", wrote the Istituto Affari Internazionali (iai).
PESCO is not yet initiated but at the suggestion of Estonia that is holding the presidency right now, the joint notification will be followed by an official vote so as to launch it, which will probably take place in coming December. Estonia also proposed the simplification of European military transport, something that was accepted and thus added to the joint notification.
Greater and more systematic cooperation, increase defence expenditures, joint military capabilities and the strengthening of the defence industry are among the mapped out requirements, while, simultaneously, and according to the release, "the sovereign right to command one's national defence is preserved."
Greek minister of Foreign Affairs Nikos Kotzias at the European Ministers of Defence and Foreign Affairs meeting, 13th of November, in Brussels 
Nikos Kotzias is already in Brussels and during the talks he is expected to discuss the EU-Africa relations and the Strategic Communications with his European counterparts.
On the sidelines, the Greek FM will meet with fYROMacedonia's FM, Nikola Dimitrov. Furthermore, the implementation of the European Defence Fund initiative and NATO-EU cooperation will be part of the talks too.
Greece will be one of PESCO's signatories…/
IBNA
Text Photo: Katia Christodoulou/CNA