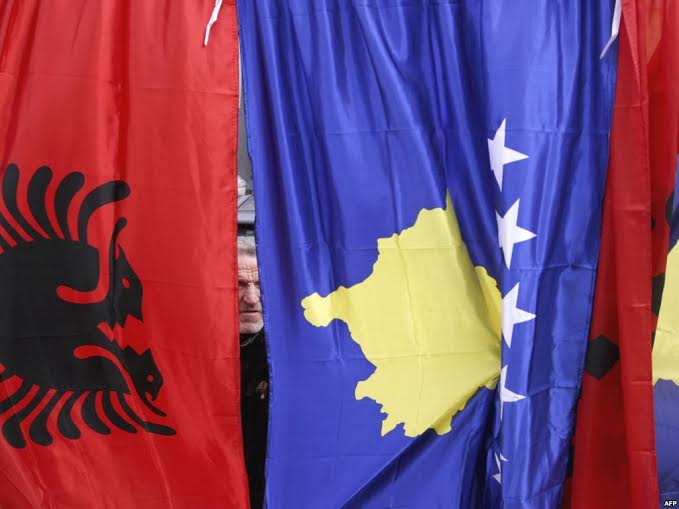 Pristina, March 21, 2014/Independent Balkan News Agency
By Elton Tota
It's been a while that Albanians of Albania and those of Kosovo collaborate in the domain of culture, education and other domains. But there's a lack in the economic domain, as a necessity of the time which would increase the role of Albanians in international and cross neighboring relations. The promises and idea of the Albanian prime minister, Edi Rama for a joint market between Kosovo and Albania do not look very real.
Experts on economic issues say that it's sad that the level of cooperation and commercial relations between Kosovo and Albania is in this poor level. They say that there's a lack of confidence in the relations between Pristina and Tirana, as far as economic relations are concerned.
The head of the Economic Chamber of Kosovo, Safet Gerxhaliu says that commercial relations between Kosovo and Albania are not that intense and according to him, there's a lack of businesses from Kosovo in Albania.
Gerxhaliu says that there are many unwritten barriers about Kosovar products which attempt to enter Albanian market. According to him, these barriers are damaging businesses from Kosovo.
"Judging by these unfavorable commercial exchanges and barriers imposed on products from Kosovo, Albania which is closer seems to be very far for products coming from Kosovo", says he.
Agim Shahini, head of AKB (Kosovo's Business Alliance) says that products from Kosovo must have their place in the markets of Albania and they must not be ignored.
He says that AKB has often promoted Kosovar products in Albania in order to be closer to Albanian markets.
The head of AKB says that respective institutions of Albania must offer facilities on the border and not impose barriers.
On their part, Albanian authorities have not welcomed the fact that Kosovo's Customs have reintroduced the 40 Euro tax on lorries coming from Albania.
This was not welcomed at all by Albanian businesses.
A few weeks ago, Albanian lorries filled with goods stopped as a sign of protest in the border crossing point of Morina, by refusing to pay the tax. According to them, the 40 Euro tax is one of the highest in Europe.
Expert and professor of European law, Muhamer Pajaziti told IBNA that the lifting of barriers between Kosovo and Albania would offer more opportunities and experiences for people and it would also not allow products to be blocked on the border.
"The idea of a joint market would be a very good opportunity for Albanian consumer on both sides of the border to choose products of a high quality in a big market of 6 or 7 million people, while companies would trade their products in both countries, thus increasing business activity, the number of employees and incomes", says Pajaziti.
But what has moved so far in the aspect of cross Albanian cooperation in the region?
We have the noble ideas for a pan Albanian ABC book, incentives for Albanian public universities, for cross university cooperation starting from the harmonization of programs, movement of students and the transfer of credits, several agreements of cooperation in the domain of economy and energy, the opening of joint programs and cooperation in the aspect of non government associations.
Meanwhile, the project of a joint economic market would be a decisive step to move forward toward a common goal. /ibna/