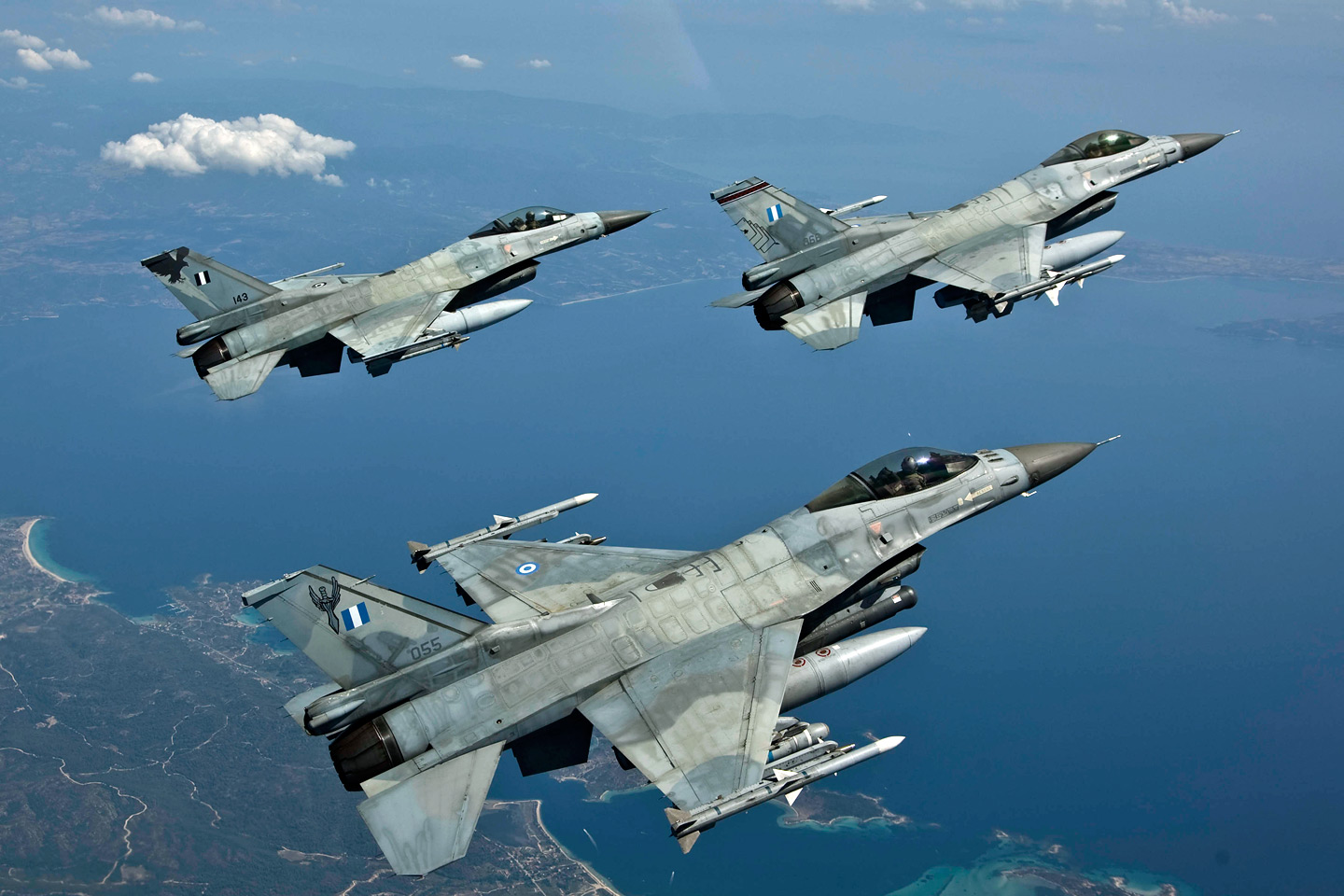 MAXHnews.com
One day before the descent of the Greek Prime Minister Antonis Samaras ito Cyprus, Greek F16 fighters redeployed on the Base "Andreas Papandreou" in Paphos, performing a joint exercise with the Israeli Air Force inside Nicosia's FIR.
Meanwhile, the Greek and Israeli aircraft provided cover this morning in the readiness exercise of the National Guard together with the Rapid Reaction Force of the Greek Army.
In this context, from 10 am until 14.00, between Mazotos and Larnaca airport there was a drop of dozens of Greek paratroopers – of the 2nd Squadron based in Aspropyrgo Attikis- from C130 of the Greek Air Force, which redeployed at Larnaca Airport.
To the exercise, which was held in secrecy at various shooting ranges from Kalo Chorio until Mazotos, participated large parts of the National Guard involving tanks and infantry,  as well as most of ELDYK, with support of the US-made tanks M48 A5. The National Guard and the ELDYK performed drills in scenarios that involved the destruction of air bridges, orderly retreat and counterattack.
The results of the exercise showed adequate coordination and indicative of a new course that takes the crisis in Cyprus EEZ is that it is only the second time since 1996 that there was a drop of Greek paratroopers in Cyprus.