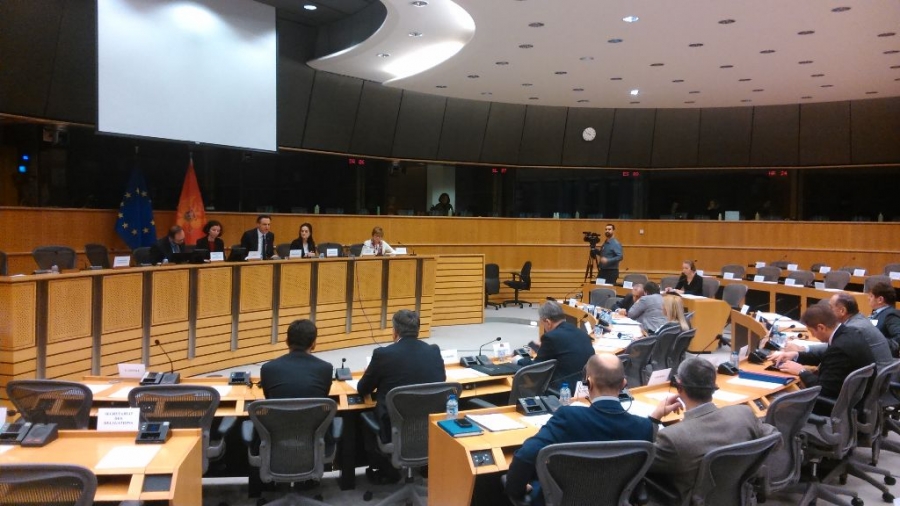 Podgorica, December 2, 2014/ Independent Balkan News Agency
By Adnan Prekic
With majority of the members from Montenegro and unanimous support of MEPs, the Declaration of the Stabilization and Association Parliamentary Committee for (SAPC) had been adopted today in Brussels. Montenegro stands out as a leader in the European integration process, and its contribution to the stabilisation of the region was particularly emphasised.
At the meeting of the European Parliament Committee on Foreign Affairs within the discussion on the progress of the region in the process of joining the EU was highlighted the importance of regional cooperation, and from the priority areas for reform implementation were emphasised the rule of law, economic governance and public administration.
The SAPC's Declaration welcomed the progress in the negotiations, and in particular highlighted the participation of civil society with the aim of a comprehensive inclusiveness of the process, stated the Cabinet of the President of the Parliament of Montenegro Ranko Krivokapic.
"However, it stressed the need to invest extra effort in order to ensure the effective implementation of action plans, specifically in the areas covered by Chapters 23 and 24. Further strengthening of administrative capacities of the Montenegrin Parliament was also emphasised, and Montenegro's commitment to promoting regional cooperation and its constructive role in maintaining regional stability is welcome", the statement said.
Today's SAPC meeting was attended by the Vice-President of the European Parliament Mairead McGuinness.
Members of the delegation of the Parliament of Montenegro beside Ranko Krivokapic are also Slaven Radunovic, Milutin Simovic, Obrad Stanisic, Mevludin Nuhodzic, Nada Drobnjak, Damir Sehovic, Predrag Bulatovic, Danko Sarancic, Darko Pajovic and Azra Jasavic.