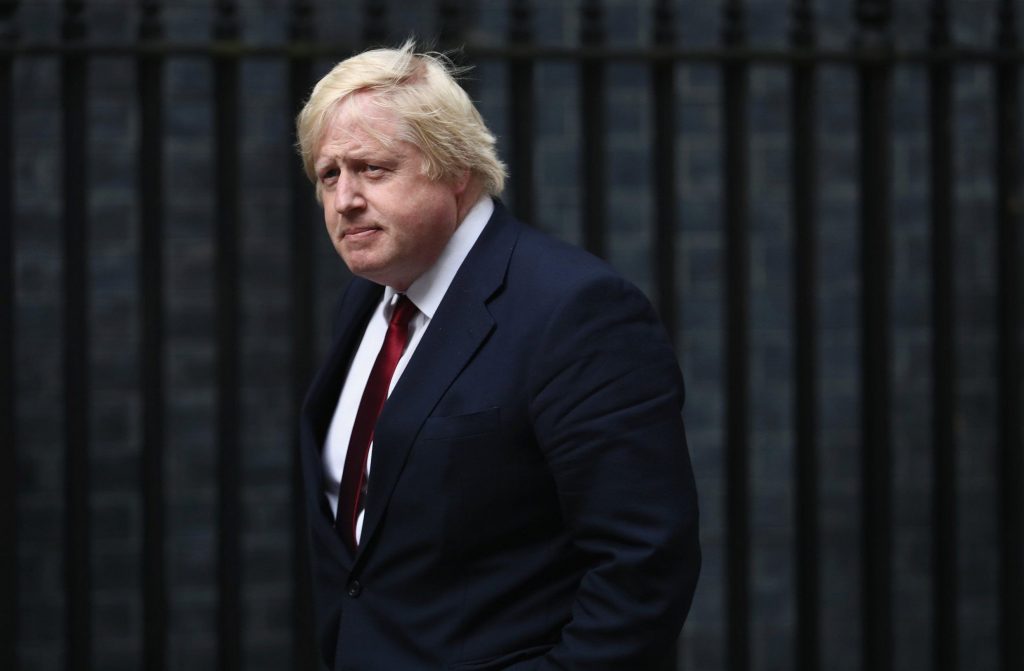 The UK Foreign Secretary Boris Johnson's visit to Cyprus late on Tuesday night comes at a crucial juncture for the Cyprus issue settlement talks, with the head of the British diplomacy keen to express firm support for the UN-led process and discuss the next steps forward.
The unsuccessful conclusion of the meetings between the leaders of the two main Cypriot communities in Switzerland's Mont Pelerin came as rather a surprise to the British government. The optimism that had been cultivated had created high expectations of a quick deal on the territorial adjustments chapter, a development that would pave the way for the thorniest issue of security and guarantees to be discussed among all interested parties – including of course the UK, a guarantor power since 1960.
After the initial numbness, the reaction of the British government was to insist that Mont Pelerin was simply a setback and not the end of the negotiations. Encouraged by the clear willingness of President Anastasiades and the UN to carry on with the talks and receiving positive messages from the Turkish side, Minister for Europe Sir Alan Duncan said that "courage and compromise from both sides" would allow the negotiations to continue and succeed.
This is broadly the message that Boris Johnson will convey in meetings with President Anastasiades, the Turkish Cypriot leader Mustafa Akinci and the UN Secretary-General's special envoy Espen Barth Eide. A diplomat said that Mr Johnson is expected to repeat the well-versed stance of London that it stands ready to "encourage and support" the leaders.
Mr Johnson's presence in the island is seen by some as an active confirmation of the declared British support, and by others as a way of pressing for a quick agreement, within the current year if possible.
However, IBNA understands that Mr Johnson's visit on the specific dates was all but agreed before the second round of talks in Mont Pelerin, when many thought a deal on the territorial adjustment criteria was more likely than not.
The main reason for the visit would be to discuss the way forward in dealing with the guarantees issue. Despite the focus now not having moved completely from the territorial aspect of the negotiations, Mr Johnson is still expected to try to sort out how and when the UK should get involved in the talks.
The British government's position on the guarantees regime is that it stands ready to do whatever the rest of the parties ask it to do, thus not rejecting Greece's will to abolish the anachronistic arrangement but at the same time avoiding to get on a collision course with Turkey.
Friends of Cyprus in the UK have reluctantly started voicing the question of whether at this point Downing Street and the Foreign Office should be bolder and declare that the guarantees should be abolished.
But a seasoned Cyprus issue observer who spoke to IBNA is not that optimistic: "We are not used to seeing such abrupt shifts in official positions by the Foreign Office, so I wouldn't expect to hear anything game-changing by Mr Johnson. Especially in this Foreign Secretary's case, maybe it would be better for the Greek Cypriot side not to hope for any change in course as it might not be to their benefit, given recent statements of his in support of Turkey."/ΙΒΝΑ