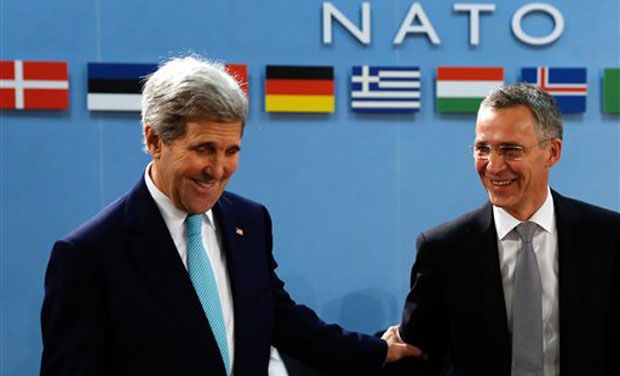 Bucharest, December 2, 2015/Independent Balkan News Agency
By Irina Stoica
There are some high-profile visits scheduled in Romania in 2016. And it's in the Belgian capital Brussels that arrangements have been made.
US Secretary of State John Kerry accepted an invitation forwarded by the Romanian Foreign Affairs Minister Lazar Comanescu during a bilateral meeting on the sidelines of the Dec. 2 NATO Foreign Affairs reunion.
"We agreed to strengthen cooperation and bilateral dialogue, and the U.S. Secretary of State accepted the invitation extended by his Romanian counterpart to visit Romania next year," according to a press release distributed by the Romanian Ministry of Foreign Affairs. Details of the visit are yet to be worked on, but it confirms Romania's status as "a trustworthy ally, and factor of stability in the region, from the standpoint of economic development included".
NATO Secretary General Jens Stoltenberg will also include an official visit to Romania on his agenda for the year to come. He too accepted the invitation of Foreign Minister Lazar Comanescu. The two officials agreed that Stoltenberg would come to Bucharest before the NATO Summit in Warsaw, scheduled for July 2016.