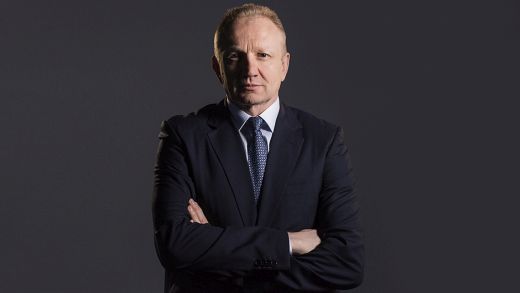 Numerous European Union's officials support the government in Belgrade, rather than Serbia, said Dragan Djilas, one of the opposition Alliance for Serbia (SZS) leaders.
In the interview for TV N1 Djilas said that the statements by EU commissioner for enlargement Johannes Hahn were not different to those from interior minister Nebojsa Stefanovic.
Hahn visited Belgrade last week and spoke with both government officials and opposition representatives.
Stefanovic is President Aleksandar Vucic's loyalist and official of his Serbian Progressive Party.
At the same time, Djilas said that the European Commission's reports on Serbia "fit 90 percent" with those of the Freedom House, American governmental organization.
In February, Freedom House labeled Serbia as a partially free country.
"How can one talk about Serbia's progress when we know that country entered the accession negotiations as free and now it is partially free", Djilas said.
Djilas, who recently visited Washington, said that he was satisfied with the talks he has had there. Among other U. S. officials, he met with Matthew Palmer, the State Department diplomat who is in charge for the Balkans. The SZS leader stressed that the opposition does not ask for American assistance.
"These are ours internal affairs", Djilas underlined.
In his words, Serbian society is divided and divisions are generated by Vucic. Dialogue is needed in order to "calm tensions, hatred and aggression within the society", Djilas went on.
However, he added that the opposition does not require dialogue with Vucic because its demands are beyond his competences, but rather with certain ministries and media regulatory bodies. This kind of dialogue should result in providing fair terms for elections.
Djilas confirmed that Kosovo was one of the issues he discussed with U.S. officials. As he said, he told them that the recognition of Kosovo's independence or the partition of its territory "are not option for Serbia". He said that the opposition strives for reconciliation between ethnic Serbs and Albanians.
Djilas did not give details on SZS' view on how the Kosovo dispute should be settled./IBNA