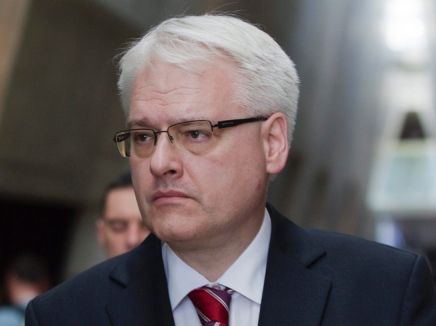 Review Hari Stefanatos
Croatian President, Ivo Josipovic, responding to a statement made by HDZ Presidency member Andrija Mikulic on Sunday that Josipovic would not be president had he undergone security vetting, gave a statement of his own saying that Mikulic was "obviously instructed" to handle some of the "mud war" of Croatia's main opposition.
"Mr Mikulic is obviously instructed to handle some of the HDZ's dirty dealings. All those fabricated scandals launched by the HDZ's para-intelligence underworld underwent all possible checks. Checks were also carried out while the HDZ was in power and afterwards, but none revealed any irregularity", the Croatian President said in the statement.
Josipovic said that witch hunts, dissemination of false information and attempts to expose "enemies, traitors, communists and Yugonostalgists" was all the present HDZ leadership knew. "I feel sorry for all the decent members and sympathizers of the HDZ to have such people at the helm of the party which they trusted," he said.
(Source dalje)