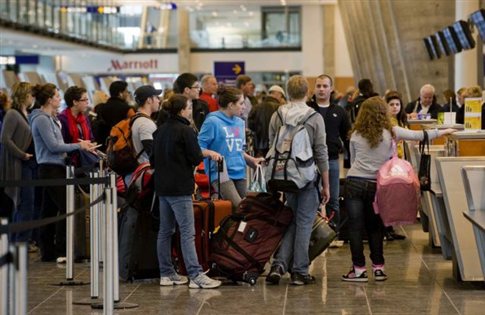 London, July 24, 2015/ Independent Balkan News Agency
By Thanasis Gavos
It has been identified as one of the most concerning effects of the long economic crisis in Greece; the 'brain drain', the thousands of predominantly young workers, professionals and scientists leaving the country in pursuit of jobs and a brighter future.
The United Kingdom has traditionally been one of the main recipients of Greek migrants, who complement the large population of Greek students in British universities.
However, over the last five years the migration wave to London and the other big British cities has become statistically distinct.
Recent reports seem to confirm the trend. First of all, the UK's largest independent online job agency CV-library.co.uk reported and impressive hike in the number of Greeks visiting the website to upload their CVs and look for jobs.
Ever since the beginning of the year the searches by online visitors from Greece were increased by around 20% in comparison to the resective periods of last year. But as soon as the Greek government announced the capital controls that accompanied the temporary closure of the country's banks, the number of Greek visitors just exploded, reaching an increase of 111% on last year's same period.
The spike is all the more extraordinary for occurring in the middle of the summer, when according to the website's staff things are usually slower, with the main traffic expected in January.
It is estimated that the number of July's online visits from Greece to the specific jobs' site will be double the number of visits in June.
A noteworthy detail is that 46.25% of the Greek visitors are aged between 25 and 34 years old.
A few weeks ago Google Trends had disclosed that Greek users' job searches for Europe, the USA and Australia had more than doubled over a period of months; and at around the same time a report for the Times was explaining how more than 200,000 Greeks have left their country since 2010 and the beginning of the crisis. This emigration wave concerned 10% of the university graduates, and 35,000 doctors.
Data from the UK's Office for National Statistics for 2013 pointed to a 44% increase of applications by Greek nationals for a National Insurance Number, a clear indication of someone's intention to stay and work in the UK. The 'Greek' increase was second only to the Spanish nationals' one.