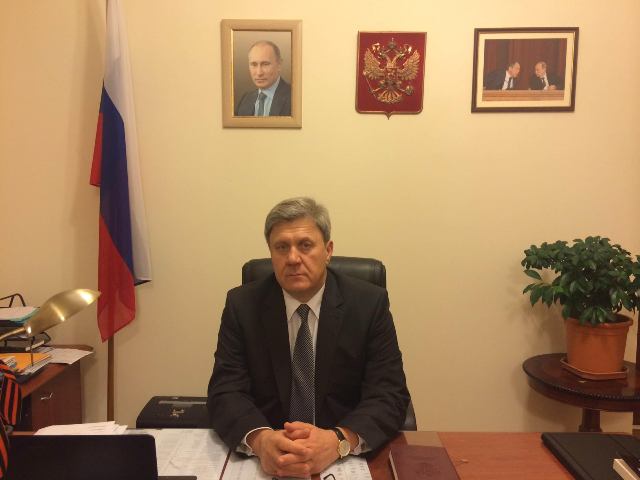 Tirana, 30 June 2015/Independent Balkan News Agency
The ambassador of the Russian Federation to Tirana, Alexander Karpushin says that it's become a joint task for the concept of Greater Albania not to be implemented.
Speaking on the concern which has recently emerged on the so called "the Greater Albania cause", Mr. Karpushin says that the concept of Greater Albania exists and adds:
"Our joint task is for this concept to be prevented. We know that Balkan is a region with great potential for conflict. Our challenge is to prevent a conflict in the region".
Mr. Karpushin links the much debated concept with the conditions of Albanians in FYROM. For the Russian ambassador, Albanians who live in this country have no reason to complain about their rights. He gives examples which he claims that he sees in FYROM:
"When I travel to Macedonia and I see the homes of the Albanian community, I can say that they look better and more comfortable than the apartment blocks where Macedonians and Slavs live. This means that Albanians are hard workers, ambitious and live in better conditions. I don't think they are right when they complain that their rights are not being respected. We must not form non constructive rhetorics in this aspect".
The ambassador also comments the issue of the independence of Kosovo. He says that he's happy to see the talks between Belgrade and Pristina move forward and he's convinced that this is the right path.
The head of the Russian diplomatic mission says that if Serbia recognizes Kosovo, then Russia too will change its stance.
"Once Serbia recognizes Kosovo, I'm convinced that Russia will change its stance too. As far as Serbia is concerned, our engagements are determined. With Serbia, we have very old historical ties, but our scope is to develop friendly ties between our countries. /ibna/